How To Grieve The Loss Of a Husband: Your Step By Step Guide To Grieving The Loss Of a Husband For Christians
"How To Grieve The Loss of a Husband" is a step-by-step guide on how to grieve the loss of your husband from a Christian point of view.
It is all about self enlightenment and how to overcome the pain of grieving through God's guidance and love. Realize the highs and lows in dealing with pain and suffering and how to redefine faith and hope to overcome them.
You will learn to understand the following:
- Understand the different stage of grief
- Step by step guide to recovery and overcome these stages
- It will show you the way to healing through building relationship with God.
- Teaching us to reflect and take things one step at a time
- Realize that God has a purpose on why things happened
- It also includes bible verses for read through and self reflection
- You will learn to forgive yourself and love again
- Reestablish yourself and relationships with God and the deceased husband
- Loving yourself more and relaxation techniques
- And Embrace the idea of being alone
The idea of grieving and pain is so overwhelming that most of the time we forget that God is a loving God and he will never leave us hanging with no answers nor forsake us in these times according to his scriptures in 1Corinthians 10:13.
After the death it is but normal to feel anger, guilty, helpless and lonely but realize that today will be different tomorrow. Death is not the end of it all but a new beginning of your life and a new chapter to your life story.
You are not alone, you have God and you have us to guide you every step of the way
Click "Buy Now" to get it now!
How To Grieve The Loss Of a Husband (Ebook + Audio + Video Course)
You will get instant access to this PDF Ebook & Audio & Video Course Instantly After Purchase.
In Short, You Get the
COMBO PACKAGE

:
How To Grieve The Loss Of a Husband (Ebook)
How To Grieve The Loss Of a Husband (Audio)
How To Grieve The Loss Of a Husband (Online Video Course)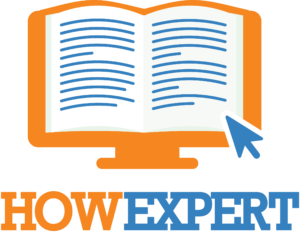 HowExpert publishes quick 'how to' guides on unique topics by everyday experts. Visit HowExpert.com to learn more. Visit HowExpert.com/writers to write for HowExpert.
100%
Money Back Guarantee
We're confident that you will get so much value from this course. If you are not satisfied with this course for whatever reason, then contact our support within 60 days and we will provide you a 100% refund no questions asked and we can part as friends.
So invest in yourself to get this course now.
Copyright www.HowExpert.com | support [at] howexpert [dot] com