How To Make Handmade Jewelry: Your Step By Step Guide To Making Handmade Jewelry
If you want to learn how to make handmade jewelry, get "How To Make Handmade Jewelry" written by a person who has real life experience creating many different types of handmade jewelries.
Ever wanted to make your own jewelry? Well now you can with this detailed and instructive guide. You'll amaze your friends and family when you tell them that amazing jewelry piece was made by you. Complete with full color photos the author guides you through step-by-step. Even if you've done some jewelry making before this guide is chock full of great information. In this guide you will:
- Learn the tools of the trade and the correct and incorrect way to use them. As well as safety precautions you should take when dealing with certain materials or tools.
- Learn how to incorporate different materials into your jewelry such as clay, buttons, sequins and chains.
- Learn how to make and use your own beading loom.
- Learn to bead off the loom using both large and teeny tiny beads.
- Make earrings, necklaces, bracelets, anklets, rings, pins, and pendants.
The guide is specifically designed so you can jump right in to a specific project or start from the beginning. The author even gives you a list of places to find specific tools and supplies that you may need, as well as tips to help you save money in your jewelry making endeavors.
Click "Buy Now" to get it now!
How To Make Handmade Jewelry (Ebook + Audio + Video Course)
You will get instant access to this PDF Ebook & Audio & Video Course Instantly After Purchase.
In Short, You Get the
COMBO PACKAGE

:
How To Make Handmade Jewelry (Ebook)
How To Make Handmade Jewelry (Audio)
How To Make Handmade Jewelry (Online Video Course)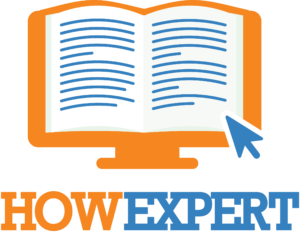 HowExpert publishes quick 'how to' guides on unique topics by everyday experts. Visit HowExpert.com to learn more. Visit HowExpert.com/writers to write for HowExpert.
100%
Money Back Guarantee
We're confident that you will get so much value from this course. If you are not satisfied with this course for whatever reason, then contact our support within 60 days and we will provide you a 100% refund no questions asked and we can part as friends.
So invest in yourself to get this course now.
Copyright www.HowExpert.com | support [at] howexpert [dot] com