HowExpert Guide to Hearing Loss: 101 Tips to Learn about Hearing Loss, including Diagnosis, Prevention, Treatments, and More!
HowExpert Guide to Hearing Loss is a go-to guide for all things hearing loss. This guide contains information that you won't get anywhere else, written by an expert in the field. It includes everything from understanding hearing loss and hearing technology to the best ways to communicate with your loved ones in difficult listening situations.
The guide teaches you:
• What hearing loss is and how to understand your diagnosis.
• How to recognize a hearing loss in yourself or a loved one.
• How to protect your hearing from damage and hearing loss.
• Best communication strategies to hear in noisy places.
• How to connect your hearing aids to technology for a better listening experience.
• Talking tips to increase your child's language skills even with a hearing loss.
• And so much more!
From start to finish, this guide is rich in tips and tricks for hearing loss and understanding what can help after diagnosis. Hearing aids can be confusing and entirely new for you or your loved one, and this guide can help everyone understand hearing loss and technology more deeply. It covers hearing loss in both adults and children, and with the information you read in this guide, you will feel more connected with the ones you love and learn how to communicate with them more effectively.
It can help you on your own journey with hearing loss or help you to understand someone else's!
Check out "HowExpert Guide to Hearing Loss" today!
About the Expert
Christine Anderson, AuD, is a pediatric audiologist currently based in Texas. She received her Doctorate of Audiology in 2017 from the University of North Texas and completed her externship clinical year as a Leadership Education in Neurodevelopmental and Related Disabilities (LEND) Fellow at the Oregon Health and Science University. She has spent her career working with children with hearing loss and their families and enjoys educating the community about the social impacts of hearing loss. When not in the hospital providing clinical care to her pediatric patients, she organizes support groups, events, educational sessions, and social gatherings for people with hearing loss. She loves volunteering her time working with children with disabilities. Christine enjoys hiking, cooking, camping, and spending as much time as possible with her friends, family, and boyfriend in her free time.
HowExpert publishes quick 'how to' guides on all topics from A to Z by everyday experts.
HowExpert Guide to Hearing Loss (Ebook + Audio + Video Course)
You will get instant access to this digital product instantly after purchase.
In Short, You Get the
COMBO PACKAGE

:
HowExpert Guide to Hearing Loss (Ebook)
HowExpert Guide to Hearing Loss (Audio)
HowExpert Guide to Hearing Loss (Online Video Course)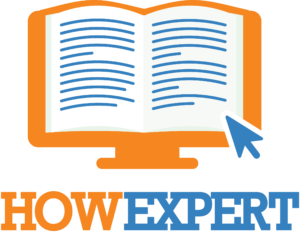 HowExpert publishes quick 'how to' guides on unique topics by everyday experts. Visit HowExpert.com to learn more. Visit HowExpert.com/writers to write for HowExpert.
100%
Money Back Guarantee
We're confident that you will get so much value from this course. If you are not satisfied with this course for whatever reason, then contact our support within 60 days and we will provide you a 100% refund no questions asked and we can part as friends.
So invest in yourself to get this course now.
Copyright www.HowExpert.com | support [at] howexpert [dot] com