Herbalism 101: How to Grow Herbs, Learn About Holistic Health, and Become a Herbalist From A to Z
This book is designed to help you reach full potential and unlock true holism through the help of plant allies. It is through countless hours of personal research and exploration that I created a guide to becoming your own herbal practioner, by encouraging exploration and creativity in conjunction with wise and time-tested knowledge. Herbalism, as a transformative art, is a way to get back to our roots and the source of potent medicine that our ancestors have used for millennia before us. Herbalism can help us be self-sufficient instead of relying on store-bought products that are filled with toxins. You will get to understand yours herbs via a thorough introduction to the various spheres of herbalism, the history and cultural contexts, and how the practice can improve your life, highlighting all the purposes from the sacred to the mundane.
This book will take you through the science of herbalism and how the constituents interact with your body to produce herbal actions. Then it will lay down context for growing, harvesting, and finally, creating your own herbal apothecary. Lastly and certainly not least, it will go over all the ways that you can have a sustainable and earth- friendly practice through the principles of wildcrafting, permaculture, and biodynamics.
About the Expert
Heather got her Masters in Public Health, majoring in Epidemiology and Global Health in 2017. She has been interested in plant medicine her whole life, which only intensified the more she traveled the globe. She is a self- taught herbalist who never stops learning about new herbal usages. She creates all her own beauty and skin products. At any time of the day a "Wild Heather" can been seen in her natural habitat, foraging for herbs. She believes the human potential can sky-rocket with the infinite benefits of working with herbs. Heather uses herbalism to aid in holistic health and treat acute illnesses. She is an avid yogi and travel adventurer. She believes herbs aided her endurance to run marathons, play volleyball, and run Division 1 cross country, all while going to University. Her all-time favorite herbs to work with is yarrow, chamomile, mint, and lavender.
HowExpert publishes quick 'how to' guides on all topics from A to Z by everyday experts. Visit HowExpert.com to learn more.
Herbalism 101 (Ebook + Audio + Video Course)
You will get instant access to this PDF Ebook & Audio & Online Video Course Instantly After Purchase.
In Short, You Get the
COMBO PACKAGE

:
Herbalism 101e (Ebook)
Herbalism 101 (Audio)
Herbalism 101 (Online Video Course)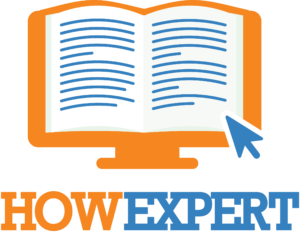 HowExpert publishes quick 'how to' guides on unique topics by everyday experts. Visit HowExpert.com to learn more. Visit HowExpert.com/writers to write for HowExpert.
100%
Money Back Guarantee
We're confident that you will get so much value from this course. If you are not satisfied with this course for whatever reason, then contact our support within 60 days and we will provide you a 100% refund no questions asked and we can part as friends.
So invest in yourself to get this course now.
Copyright www.HowExpert.com | support [at] howexpert [dot] com