How To Homeschool: Your Step By Step Guide To Homeschooling
If you want to learn how to homeschool from someone who has real life experience homeschooling, then check out "How To Homeschool" by Jane Rodda.
This is an excellent resource for parents. Whether you are merely considering the option, just starting out, or are an established homeschooler looking for advice and encouragement, this guide will suit your needs.
Jane takes an honest look at the homeschooling issue and gives real life, practical advice on how to homeschool. She doesn't just give directions from the sidelines. She gives examples from her own experience as a homeschooling mother to four children.
This guide examines several different areas of homeschooling, including:
- Making the decision to homeschool
- Scheduling
- Choosing Your Curriculum
- Legal Issues
- Socialization
The guide includes step-by-step instructions and pinpointed lists of both what to do and what not to do. Jane Rodda realizes that parents have a lot of issues to consider and experience, and helps to give accurate information without overloading you with details. She also realizes that there are several options available for parents who are looking to homeschool, and she addresses the many different options from an unbiased view point. She does share her own personal story, but does not try to sway your decision.
Making the decision to homeschool can be an exciting, yet somewhat frightening event. There are many questions to consider, and it is a decision that should not be made lightly. How to Homeschool Your Children helps take away the fear of homeschooling. Reading this guide will help you feel more prepared and confident to make the best decision for your family. This guide helps homeschooling become a rewarding and enriching experience for everyone.
Click "Buy Now" to get it now!
How To Homeschool (Ebook + Audio + Video Course)
You will get instant access to this PDF Ebook & Audio & Video Course Instantly After Purchase.
How To Homeschool (Ebook)
How To Homeschool (Audio)
How To Homeschool (Online Video Course)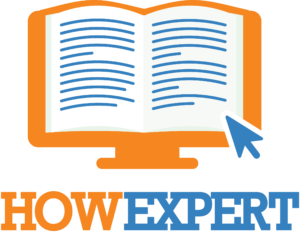 HowExpert publishes quick 'how to' guides on unique topics by everyday experts. Visit HowExpert.com to learn more. Visit HowExpert.com/writers to write for HowExpert.
100%
Money Back Guarantee
We're confident that you will get so much value from this course. If you are not satisfied with this course for whatever reason, then contact our support within 60 days and we will provide you a 100% refund no questions asked and we can part as friends.
So invest in yourself to get this course now.
Copyright www.HowExpert.com | support [at] howexpert [dot] com