The INFJ Author: How to Embrace Your Unique Strengths and Succeed as an INFJ Writer in an Extrovert's World
This comprehensive guide on how to become an author with an INFJ personality will help you define your writing goals and give you step by step instructions on how to become a successful author, whether you attempt to do it through traditional publishing or by going indie.
This guide will walk you through the following topics:
• What it means to be an INFJ personality
• How to write your first book
• Whether to go traditional or indie
• How to write your first query letter
• How to find an agent
• How to pursue a traditional writing contract
• How to establish your own independent writing career
• How to build your brand and generate an audience for your work
• And finally, how to manage your career no matter what you choose
With practical, proven, hands-on methods, you can learn how to pursue your writing career from the moment you put pen to paper through marketing and social media. Every chapter of this book will give you proven techniques, online resources to begin your own career, and personal examples of the best method to use when realizing your dream of becoming a published author. No other How-to book has such a comprehensive explanation of every step in the process.
About the Expert
M.L. Hamilton has been teaching high school English and journalism in Central California for the last 25 years; however, she always dreamed of publishing her own novel. That dream came true in 2010. Her first novel, Emerald, was published by Wild Wolf Publishing. In 2015, ML Hamilton decided to go independent with her writing and has published more than 34 novels in multiple genres. In addition to teaching and writing, she is the co-manager for Authors Booth at the California State Fair and was a judge for the NCPA writing contest for two years. She also has her own editing business, helping writers find their voice and get their work published.
HowExpert publishes quick 'how to' guides on all topics from A to Z.
The INFJ Author (Ebook + Audio + Video Course)
You will get instant access to this Ebook & Audio & Video Course Instantly After Purchase.
In Short, You Get the
COMBO PACKAGE

:
The INFJ Author (Ebook)
The INFJ Author (Audio)
The INFJ Author (Online Video Course)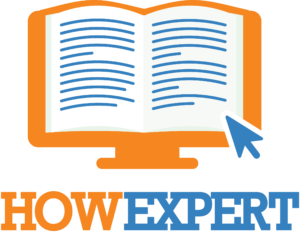 HowExpert publishes quick 'how to' guides on unique topics by everyday experts. Visit HowExpert.com to learn more. Visit HowExpert.com/writers to write for HowExpert.
100%
Money Back Guarantee
We're confident that you will get so much value from this course. If you are not satisfied with this course for whatever reason, then contact our support within 60 days and we will provide you a 100% refund no questions asked and we can part as friends.
So invest in yourself to get this course now.
Copyright www.HowExpert.com | support [at] howexpert [dot] com