Attention: INFJ Personality Types
Want 1-on-1 Email Coaching with the Author of "INFJ 101"?
Lindsay Rossum is the author of "INFJ 101: How to Understand Your INFJ Personality and Thrive as the Rarest MBTI Personality Type."
Lindsay is a textbook INFJ. Lindsay is passionate about empowering INFJs and introverts to know their value in a world that does not affirm their unique gifts. "INFJ101" is her first guide! She also serves as a Recovery Support Specialist where she uses her own recovery from disordered eating, anxiety, OCD, and depression to walk alongside individuals with mental disorders and substance use disorders. Lindsay enjoys pop punk music, baking, spending time with her rabbit Lily, and scrapbooking.
Here's What You Get In HowExpert's UNLIMITED 1-on-1 Email Coaching Program with Our Expert Author Lindssay Rossum!
You get to ask UNLIMITED amounts of questions (via email) to the expert author Lindsay Rossum.
This is great for INFJ's and other MBTI personality types who want to learn more about the INFJ personality type.
Click the link below and you'll get instant access to the author's business email to start asking questions about the INFJ personality type. Expect to get a reply within 24 to 48 hours for all your questions.
You have UNLIMITED amounts of emails you can ask but please do be respectful. Thank you.
Click the Link Below to Get Started Today!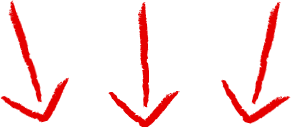 Monthly Coaching = $97 a month until cancelled.