HowExpert Guide to Insects: 101 Most Popular and Interesting Insects from A to Z
HowExpert Guide to Insects is your gateway to over 100 of the world's most interesting and fascinating insects. This guide, organized alphabetically, is a great go-to read for fun or to sharpen your trivia knowledge. Many different kinds of insects are covered, and you'll get to know why each one made the list. 101 insects from Alderflies to Zorapterans are just waiting for you to find out more! You'll learn about insects that mimic flowers, insects that can spit acid, and even insects that clone themselves.
Within the guide, you'll also find answers to some of the most frequently asked questions, including whether or not you can tell an insect is dangerous just by looking at it and just how many insects are in the world compared to humans.
The guide also includes a run-down of the top 10 most interesting facts about insects. How long have insects been on the planet? Do they have ears to hear with? Do they breathe out of their mouths? Find out in the countdown!
Whether you're a bug expert or just getting started, this guide will have something for you!
HowExpert Guide to Insects includes:
• Entries on 101 of the most interesting insects in the world, arranged from A to Z, each with info on what makes them special
• Bonus entries for honorable mentions
• A list of FAQs along with their answers
• A countdown of the top 10 most interesting insect facts
Check out HowExpert Guide to Insects today!
About the Expert
Clinton W. Waters is a freelance writer and bug aficionado. He has written fiction books, including Futures Gleaming Darkly and Dreams Fading Brightly. These are short story anthologies that feature sci-fi and fantasy stories, some of which feature the insects from the books' covers! When not writing or working, Clinton is reading about, drawing, or trying to find bugs to add to his collection.
Clinton is a graduate of Western Kentucky University with a degree in creative writing. He lives in Bowling Green, KY, with his boyfriend (who also loves bugs) and their husky Ghost (who is not as big of a bug fan).
HowExpert publishes quick 'how to' guides on all topics from A to Z by everyday experts.
HowExpert Guide to Insects (Ebook + Audio + Video Course)
You will get instant access to this digital product instantly after purchase.
In Short, You Get the
COMBO PACKAGE

:
HowExpert Guide to Insects (Ebook)
HowExpert Guide to Insects (Audio)
HowExpert Guide to Insects (Online Video Course)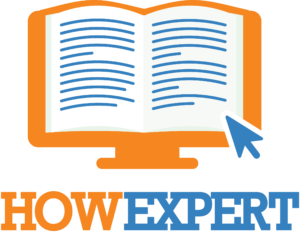 HowExpert publishes quick 'how to' guides on unique topics by everyday experts. Visit HowExpert.com to learn more. Visit HowExpert.com/writers to write for HowExpert.
100%
Money Back Guarantee
We're confident that you will get so much value from this course. If you are not satisfied with this course for whatever reason, then contact our support within 60 days and we will provide you a 100% refund no questions asked and we can part as friends.
So invest in yourself to get this course now.
Copyright www.HowExpert.com | support [at] howexpert [dot] com