Have you taken the Myers Briggs inventory and been identified as an ISFJ Defender? Or do you have an ISFJ spouse or children? Do you find yourself looking, blank-faced, at those four attributes and thinking to yourself, "Well, now, that's nice; I'm an ISFJ! But what does that really mean?" If so, then you'll enjoy this course, created by a fellow ISFJ Defender who has undertaken on your behalf a typically thorough ISFJ study and painstakingly recorded the collected information regarding the ISFJ type.
ISFJ 101 is the complete ISFJ layman's guide to understanding the Myers Briggs Type Indicator (MBTI), the theory behind it, the typing method built into it, and the ISFJ personality type. The book, written by an ISFJ author, tells you all you need to know of MBTI in order to understand what is meant by the outcome of your MBTI inventory, and then goes on to address practical, real-life ISFJ-related experiences and applications. The author's decidedly respectable lifespan and personal experiences as an ISFJ give the book a practical -- and at times entertaining -- personal perspective which helps to bring the information home in a way that makes it relevant as well as instructive to ISFJ types and those who love them.
About the Expert: Confirmed ISFJ (but with highly suspected clandestine T activity), Christian believer, and recently retired roadmom, Mary Blake is new to the field of writing with a degree in engineering, past career in computer programming and lifelong propensity for writing. She lives in Knoxville, Tennessee with her remarkably patient husband, three dearly-loved grownish children who move in and out on a regular basis, an INFJ Advocate dog, and two cats, ENTJ Commander and neurotic. Mary draws great joy and strength from her faith, family, and friends; from learning; from the created world; from photography; and from writing for a wide variety of applications.
ISFJ 101 (Ebook + Audio + Video Course)
You will get instant access to this Ebook & Audio & Video Course Instantly After Purchase.
In Short, You Get the
COMBO PACKAGE

:
ISFJ 101: (Online Video Course)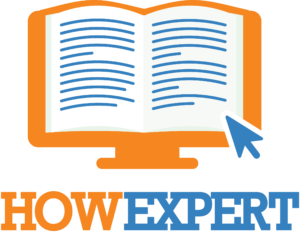 HowExpert publishes quick 'how to' guides on all topics from A to Z by everyday experts. Visit HowExpert.com to learn more. Visit HowExpert.com/writers to write for HowExpert.
100%
Money Back Guarantee
We're confident that you will get so much value from this course. If you are not satisfied with this course for whatever reason, then contact our support within 60 days and we will provide you a 100% refund no questions asked and we can part as friends.
So invest in yourself to get this course now.
Click Link Below to Get Your HowExpert Course!
Copyright www.HowExpert.com | support [at] howexpert [dot] com