ATTENTION: Jiu Jitsu enthusiasts!
Jiu Jitsu For Beginners Your Step by Step Video Course on How To Jiu Jitsu For Beginners.
"How To Jiu Jitsu For Beginners"

Video Course:
"How To Do Jiu-Jitsu For Beginners" is oriented toward teaching basic jiu-jitsu techniques for self-defense. The book shows the user how to control stand up aspects of a fight as well as ground aspects. Over 200 photos are combined with step-by-step instructions to illustrate effective application of jiu-jitsu moves. The accompanying text offers further insight in the various techniques and principles of jiu-jitsu.
From a standing perspective, the e-book will explain how to keep the distance in a fight as well as what type of takedowns an attacker may employ. The text outlines these takedowns in detail and show ways to avoid or counter these techniques. Users are instructed on how to perform these vary same takedowns, so that the defender can become the attacker should the need arise.
On the ground, the text and photos outline how to control an attacker who wants to harm the defender. Defense for stopping punches, how to control an attacker, and how to reverse positions, are all covered in the text. "How To Do Jiu-Jitsu For Beginners" also details how to attack on the ground, first from the back and then from top position. Finally, the text for ground work shows how to stand up quickly and effectively to get away from an opponent on the ground or to face a standing opponent.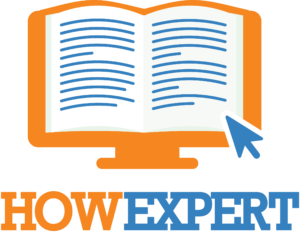 Nathan DeMetz is a 32-year-old fitness enthusiast and martial arts practitioner from Indiana. He has been weight lifting for 10 years and practicing martial arts for almost 3. In 2010, Nathan started his martial arts journey with private boxing lessons from a local instructor before moving on to Muay Thai and jiu-jitsu. He is a white belt in jiu-jitsu and has near 3 years of combined kickboxing experience. Nathan always looks to improve his skills through research, one-on-one conversation, and practical application. Nathan competed in small-scale local competitions though he is not a competitive athlete in general. He simply enjoys the thrill of learning and practicing new forms of martial arts as well as the rush he gets from weight lifting. Personal bests in weight training include a 500 lb squat, 345 lb bench, and a 530 deadlift at a bodyweight between 185 lbs to 213 lbs.
Outside of athletics, Nathan is a family man and everyday guy. He has a 2-year Business degree that he has used in management and now as a self-employed contractor. He primarily provides Internet based services to online clients. His list of clients includes Google, Ask.com and eBay. He is married and has been with his wife, Grace, for almost 7 years. Nathan has a daughter from a previous relationship who will be fifteen by the time this manual goes to publication. Also by the time of publication Nathan will be a Certified Personal Trainer (CPT) with the International Sports Sciences Association (ISSA). Nathan had the opportunity to meet and learn from a USAPL state ranked power lifter, two NPC bodybuilding competitors, and other local, amateur, and competitive athletes.
Away from work and training, Nathan enjoys spending time with his wife and daughter. He enjoys fat burgers with French fires and juicy steaks.
HowExpert publishes quick 'how to' guides on unique topics by everyday experts. Visit www.howexpert.com to learn more.
Inside You'll Discovered:
Takedowns, takedown defense, and movement
Standing in guard
Escapes
Sweeps
Attacks from guard
Attacks from mount
Putting it together
Cross training with standup attacks and defense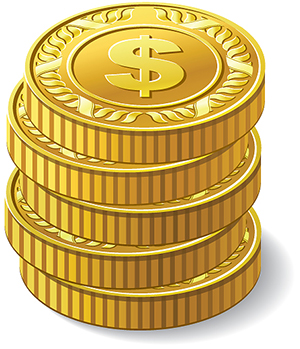 "How To Jiu Jitsu For Beginners" Video Course is an online video training that you can instantly access right after purchase. There is no shipping because this course is a digital online video course.
If you were to get a training from an expert, you would have to pay hundreds of dollars in terms of the value you are getting.
The great news is that we are not going to charge you that much. We wanted to make this as affordable for every JIU JITSU ENTHUSIAST who is serious about learning about this topic.
Thus, we are pricing it for just a onetime investment of $47.
Plus that's not all.
You have our 60 day 100% money back guarantee!
100%
60 Days Money Back Guarantee
We're confident that you will get so much value from this course. If you are not satisfied with this course for whatever reason, then contact our support within 60 days and we will provide you a 100% refund no questions asked and we can part as friends.
So invest in yourself to get this video course now.
Click The Button Below To Get Access
To The "How To Jiu Jitsu For Beginners" Video Course!
You will get instant access to this online video training (a digital online course) after purchase.