Juneau Travel Guide: 101 Places to Visit, Explore, and Experience Juneau, Alaska to the Fullest From A to Z
Juneau, Alaska is an integral part of the United States, yet offers up the feeling that's it's a world away from the Lower 48. Juneau holds the unique title of being not only the largest capital city by land mass but one of the most remote as well. Inaccessible by land, Juneau is a city that requires visitors to make the trek by sky or sea when the siren call of Alaska rings out loud and clear. While some are called in the pursuit of a wild adventure in the heart of nature, others make their way unassuming by cruise ship, only to get caught up in the unexpected beauty and grace this island city provides. Whether it's glaciers, bear, whales or the charm of a downtown dotted with boutique shops that appeal to the adventurer in you, Juneau is worth a visit.
Rich in history and culture, this is a city that provides a look at a native past that's delicately balanced against an ever-growing hub of tourism. Learn to let go of expectations when you arrive in Juneau. It's a city that asks you to put one foot in the rainforest and one in the ocean for an experience quite unlike any other.
About the Expert
Caitlyn Knuth is a lifelong writer who was inspired to put a pen to paper as a child long before spelling skills were acquired. Constantly captivated by the pictures words have the power to paint and the owner of a spirit that is always ready for the next travel adventure, she's found her muse alive and well through the process of exploring new cities and sharing what she's found with the world.
An initial trip to Juneau several years ago left a bigger impression than she originally expected. Prepared for bears, she fell in love at first sight with the whales that call this area home. Unaccustomed to the raincoat culture that is essential to Juneau, she found herself enamored with the endless mist and fog that frequently roll in and give this rainforest packed city an enchanting take on weather patterns. It's a place that's hard to shake long after the trip has ended. When new cities follow you around, they're worth writing about. A passion for discovering the unexpected inspired her to put together a comprehensive guide to visiting the best of Juneau—with the understanding that this book is nothing more than an encouraging starting point to a greater adventure.
HowExpert publishes quick 'how to' guides on all topics from A to Z by everyday experts. Visit HowExpert.com to learn more.
Juneau Travel Guide (Ebook + Audio + Video Course)
You will get instant access to this PDF Ebook & Audio & Online Video Course Instantly After Purchase.
In Short, You Get the
COMBO PACKAGE

:
Juneau Travel Guide (Ebook)
Juneau Travel Guide (Audio)
Juneau Travel Guide (Online Video Course)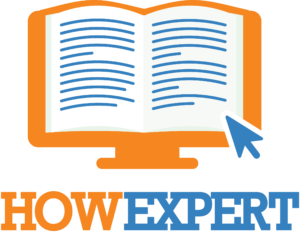 HowExpert publishes quick 'how to' guides on unique topics by everyday experts. Visit HowExpert.com to learn more. Visit HowExpert.com/writers to write for HowExpert.
100%
Money Back Guarantee
We're confident that you will get so much value from this course. If you are not satisfied with this course for whatever reason, then contact our support within 60 days and we will provide you a 100% refund no questions asked and we can part as friends.
So invest in yourself to get this course now.
Copyright www.HowExpert.com | support [at] howexpert [dot] com