HowExpert Guide to Knitting: How to Knit Step by Step, Learn Knitting Skills, and Become a Better Knitter
If you want to learn how to knit, improve your knitting skills, and become a better knitter, then check out "HowExpert Guide to Knitting."
Are you interested in learning to knit but are unsure of where to start? This book covers everything the beginning knitter needs to know and makes an excellent reference book for intermediate and experienced knitters alike. The techniques in this book are deconstructed and detailed in clear, easy-to-follow steps, along with instructions to create a swatch for practice. Five project patterns are included and cover the stitches and skills covered in the early chapters for maximum memorization and repetition. After working through this book, the knitter will know:
• Whether they prefer to use English or Continental style knitting
• How to hold the knitting needles and tension the yarn
• The differences between Straight Needles, Double Pointed Needles, and Circular Needles
• How to knit back and forth, or "flat" such as for scarves
• How to knit in circles, or "in the round" such as for hats
• How to use the Magic Loop and Traveling Loop methods in the round
• How to knit a swatch and determine proper gauge
• 2 Cast On methods to begin projects
• The Knit and Purl stitches
• 2 increase stitches, which add to the total stitch count
• 2 decreases stitches, which reduce the total stitch count
• 3 Bind Off methods to finish projects
Check out "HowExpert Guide to Knitting" and learn how to knit starting today!
About the Expert
Jeanne Torrey lives near Baltimore, Maryland, with her three kids, college BFF, and tuxedo cat. She has been knitting since 2010 and has knit more than 200 projects. You can find her on Ravelry.com under the username KnitsaTrap. When she's not knitting, Jeanne enjoys sewing, writing, and video games. She also practices the martial arts of Tae-Kwon-Do (currently a 2nd-degree black belt), Eskrima (green sash, Cacoy Doces Pares), and has recently started building her own gaming PC. Honorable mentions go to Jeanne's family for enabling her fiber habit, especially her mom, for providing proofreading support. This book is dedicated to Joey, Noah, and Leslie, who have appreciated every hand-knit gift Jeanne made them.
HowExpert publishes quick 'how to' guides on all topics from A to Z by everyday experts.
HowExpert Guide to Knitting (Ebook + Audiobook + Video Course)
You will get instant access to this digital product instantly after purchase.
In Short, You Get the
COMBO PACKAGE

:
HowExpert Guide to Knitting (Ebook)
HowExpert Guide to Knitting (Audiobook)
HowExpert Guide to Knitting (Online Video Course)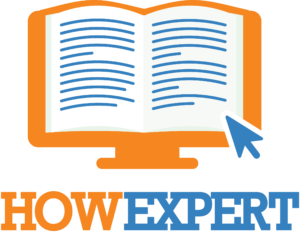 HowExpert publishes quick 'how to' guides on unique topics by everyday experts. Visit HowExpert.com to learn more. Visit HowExpert.com/writers to write for HowExpert.
100%
Money Back Guarantee
We're confident that you will get so much value from this course. If you are not satisfied with this course for whatever reason, then contact our support within 60 days and we will provide you a 100% refund no questions asked and we can part as friends.
So invest in yourself to get this course now.
Copyright www.HowExpert.com | support [at] howexpert [dot] com