HowExpert Guide to Knitting Socks: 101 Tips to Learn How to Knit Socks and Become Better at Sock Knitting
If you want to learn how to knit socks, then get "HowExpert Guide to Knitting Socks" now.
Whether you are a beginning knitter, one with several thousand yards under your belt, or looking for a gift for the knitter in your life, this is the book for you! Sock knitting is broken down piece by piece into easy-to-follow steps and pictures.
Multiple methods are covered to ensure that knitters of all experience levels and styles reach their goals in knitting socks. From Toe Up to Cuff Down, Magic Loop to Double Pointed Needles, and one sock at a time to TAAT (Two At A Time), everything is deconstructed and simplified for the knitter. Different types of Cast Ons, Bind Offs, and each of their purposes are explained; this is especially helpful if you're looking to mix things up!
Included in the book are multiple sock "recipes", all you need to get started is needles and yarn. We also cover the different weights of yarn and sizes of knitting needles if you need those before you can consider casting on a pair of socks. While breaking down each section of a sock (cuff, leg, heel, gusset, foot, and toe), additional recipes are included to aid the knitter in deciding what they might like or for swatching purposes. If you've been looking for a Choose Your Own Sock Knitting Adventure type book, look no further!
About the Expert
Jeanne Torrey lives near Baltimore, Maryland with her three kids, college BFF, and tuxedo cat. She has been knitting since 2010 and has knit more than 30 pairs of socks. You can find her on Ravelry.com under the username KnitsaTrap. When she's not knitting, Jeanne enjoys sewing, writing, and video games. She also practices the martial arts of Tae-Kwon-Do (currently a 2nd degree black belt), Eskrima (green sash, Cacoy Doces Pares), and has recently taken up violin lessons. Honorable mentions go to Jeanne's longtime friends: Lyndsay, who had the patience to teach her (twice) how to knit, and Jessica, who provides awesome moral support. This book is dedicated to her family and to Melissa who insists she won't be able to knit socks. Yes, you can Melissa!
HowExpert publishes quick 'how to' guides on all topics from A to Z by everyday experts. Visit HowExpert.com to learn more.
HowExpert Guide to Knitting Socks (Ebook + Audio + Video Course)
You will get instant access to this digital product instantly after purchase.
In Short, You Get the
COMBO PACKAGE

:
HowExpert Guide to Knitting Socks (Ebook)
HowExpert Guide to Knitting Socks (Audio)
HowExpert Guide to Knitting Socks (Online Video Course)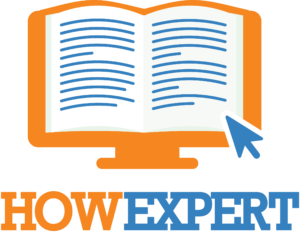 HowExpert publishes quick 'how to' guides on unique topics by everyday experts. Visit HowExpert.com to learn more. Visit HowExpert.com/writers to write for HowExpert.
100%
Money Back Guarantee
We're confident that you will get so much value from this course. If you are not satisfied with this course for whatever reason, then contact our support within 60 days and we will provide you a 100% refund no questions asked and we can part as friends.
So invest in yourself to get this course now.
Copyright www.HowExpert.com | support [at] howexpert [dot] com