K-Pop Survival Guide: A Rookie K-Pop Fan's Guide to Learning and Enjoying Korean Pop Music to the Fullest From A to Z
Surviving the K-pop community can be a little daunting at first! To prepare you for the battle ahead, A Rookies Guide to Surviving the K-Pop Community, explores many different aspects of K-Pop such as:
• What is K-pop?
• Things you need to know as a fan and how to stay up to date
• The best ways to buy K-pop merchandise and where to find them!
• How to support your favourite artists and their careers directly
• Tips, tricks and common mistakes when storing, displaying and protecting your K-pop merchandise and albums
• Common questions when attending concerts
And much, much more! This book is designed to assist you in your K-pop needs by answering some of the most common questions on K-pop related forums and sites. Whether you are looking to buy merchandise or just want to get to know your favourite artists a bit more. A Rookies Guide to Surviving in the K-Pop community has it all!
About the Expert!
Hayley Marland is a long time K-Pop fanatic with over 6 years of experience with dealing with the K-Pop community. Whether it is an attending concerts, buying merchandise or running group orders, she has experienced It all. Hayley spends her days watching K-pop, Korean dramas, writing reviews and actively participating on online forums related to Korean entertainment and music. Besides K-Pop, she enjoys getting creative by making different types of crafts, drawing, cooking and playing video games! She always likes to try something new and is up to the challenge.
HowExpert publishes quick 'how to' guides on all topics from A to Z.
K-Pop Survival Guide (Ebook + Audio + Video Course)
You will get instant access to this PDF Ebook & Audio & Video Course Instantly After Purchase.
In Short, You Get the
COMBO PACKAGE

:
K-Pop Survival Guide (Ebook)
K-Pop Survival Guide (Audio)
K-Pop Survival Guide (Online Video Course)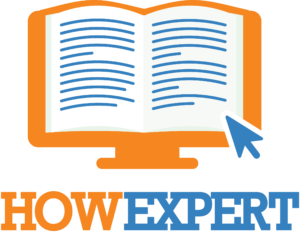 HowExpert publishes quick 'how to' guides on unique topics by everyday experts. Visit HowExpert.com to learn more. Visit HowExpert.com/writers to write for HowExpert.
100%
Money Back Guarantee
We're confident that you will get so much value from this course. If you are not satisfied with this course for whatever reason, then contact our support within 60 days and we will provide you a 100% refund no questions asked and we can part as friends.
So invest in yourself to get this course now.
Copyright www.HowExpert.com | support [at] howexpert [dot] com