How To Live Green On a Budget
If you want to learn how to live green on a budget, then get "How To Live Green On a Budget" written by a person with real life experience living a green life on an affordable budget.
Going green doesn't mean saving the environment by sacrificing your own happiness and money. In this guide, you will be shown a variety of tips, and most of them don't require you to purchase any new items. In fact, they are mostly habit changes that will put more money in your pocket, while helping the environment.
You may have heard things such as, "Don't leave the light on in a room when you aren't in it" a thousand times. This guide takes green tips like that a step further. Where many articles and guides may simply tell you to purchase greener light bulbs, this guide assumes that you might not be in the financial position to make many purchases, and shows you that you still have the power to be greener.
Taking a look at how you use power, water, food and more, Going Green on a Budget will make you feel better about how your everyday activities affect the planet. Also addressing health issues related to not being environmentally friendly, this guide can also be the extra nudge you may have been looking for to eat and be healthier. So dive right in, and before you know it you will be saving money and the planet!
About the Expert
Brian Salman has been living on a budget his entire adult life. After gaining interest in being more environmentally friendly, he was often frustrated by every option seeming to cost more. In not giving up, Brian started looking for his own ways to be able to go green, but to save money while doing so, without sacrificing too much convenience.
After much trial and error, Brian has arrived at a place where he feels he has learned enough to share with others. Realizing that a majority of people is on a budget, Brian wants to empower others to make the same green choices in their lives while increasing the amount of money in their bank account. He hopes that the lessons he learned can be a jumping off point for others to develop their own green strategies, and help their communities grow and prosper.
HowExpert publishes quick 'how to' guides on all topics from A to Z.
How To Live Green On a Budget (Ebook + Audio + Video Course)
You will get instant access to this PDF Ebook & Audio & Video Course Instantly After Purchase.
In Short, You Get the
COMBO PACKAGE

:
How To Live Green On a Budget (Ebook)
How To Live Green On a Budget (Audio)
How To Live Green On a Budget (Online Video Course)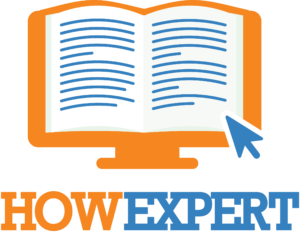 HowExpert publishes quick 'how to' guides on unique topics by everyday experts. Visit HowExpert.com to learn more. Visit HowExpert.com/writers to write for HowExpert.
100%
Money Back Guarantee
We're confident that you will get so much value from this course. If you are not satisfied with this course for whatever reason, then contact our support within 60 days and we will provide you a 100% refund no questions asked and we can part as friends.
So invest in yourself to get this course now.
Copyright www.HowExpert.com | support [at] howexpert [dot] com