Alaskan Malamute 101: How to Raise and Train Your Alaskan Malamute
The training and care of a Malamute is a subject dear to my heart. It is dedicated to my best friend, Koda, who died of hip dysplasia and arthritis the last day of May 2016.
Learn the particulars of your favourite breed of dog before you bring them home. Each dog has many different characteristics that makes them unique. Train them well and with consistency. This book gives ideas on how to train your Malamute to be happy with a crate as a secure spot, how to potty train, how not to bark, and how to stop jumping on people.
Also included in the book are recipes for making your own dogfood at home. Dog lovers around the world are sceptical about the chemicals and preservatives that are in commercial dog foods. Making your own dog food at home gives you the opportunity to control what your dog eats and in what proportions.
Read the section on Potty Training. There are ideas in this section that might make your life easier.
Finally, enjoy your new best friend. Take care of him/her with kindness; treat her/him like you would want to be treated.
About the Author:
Catherine Thompson has loved and lived with an Alaskan Malamute, KodaBear. Koda was ten years old when she passed away, but she still lives deep in the hearts of her family. Cathy lives in Utah with her husband and is proud to call herself a dog parent. She has written eBooks and articles in many genres over the last ten years and hopes to keep writing for years to come.
HowExpert publishes short 'how to' guides on unique topics by everyday experts.
Alaskan Malamute 101 (Ebook + Audio + Video Course)
You will get instant access to this PDF Ebook & Audio & Video Course Instantly After Purchase.
In Short, You Get the
COMBO PACKAGE

:
Alaskan Malamute 101 (Ebook)
Alaskan Malamute 101 (Audio)
Alaskan Malamute 101 (Online Video Course)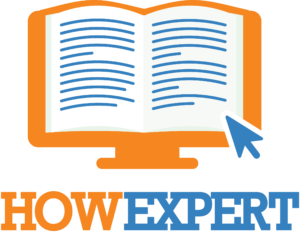 HowExpert publishes quick 'how to' guides on unique topics by everyday experts. Visit HowExpert.com to learn more. Visit HowExpert.com/writers to write for HowExpert.
100%
Money Back Guarantee
We're confident that you will get so much value from this course. If you are not satisfied with this course for whatever reason, then contact our support within 60 days and we will provide you a 100% refund no questions asked and we can part as friends.
So invest in yourself to get this course now.
Copyright www.HowExpert.com | support [at] howexpert [dot] com