How to Trek Manaslu Mountains in Nepal: A Quick and Comprehensive Guide to Trekking the Manaslu Mountains of Nepal from A to Z
Have you ever Imagined walking from village to village in the majestic and breath-taking mountains of Nepal?
Did you want to learn and be immersed in Nepali culture?
Or was it a dream you've had since you were young?
Whatever your reason may be, I'm sure you're excited perhaps nervous about embarking on your first trek in Nepal.
You have every reason to be excited! Trekking gives you a once-in-a-lifetime experience you'll treasure for years to come. Through this incredible journey, you'll be humbled by nature and the people you meet. You might even uncover things about yourself!
Only in Nepal, will you trek through different landscapes before you reach snow-capped mountains. You can see wildlife ranging from monkeys to snow leopards.
You'll meet and bond with like-minded people who made the journey with you through the mountains. You might even become friends with your guide.
If you're seriously thinking about trekking through the mountains of Nepal, then this quick guide is exactly what you need.
This book covers topics the following topics
• Choosing a trek
• Independent and guided trekking
• Selecting a guide or trekking companion
• Where and what gear to buy
• What to expect on the trek
• My own day-by-day account
• And much more
Although this book's main focus is on the Manaslu Mountains, the advice and guidance can be used for whichever trek you choose!
About the Expert
Rebecca Friedberg graduated from The Ohio State University in 2017 where she pursed a degree in Classical Languages and a minor in Business Administration. After graduating, she traveled the world solo for six months.
Her travels took her to Spain, France, Germany, and Romania in Europe. In Asia, she traveled to Nepal, Thailand, Cambodia, and Vietnam.
Rebecca has wanted to trek after hearing her dad's world-traveling stories as a kid. She was delighted to have the chance to trek and create a unique experience for herself.
She wrote this guide to pass along advice she was given and help future trekkers.
This is Rebecca's first guide with HowExperts. She hopes to write other works in the future and travel.
HowExpert publishes quick 'how to' guides on all topics from A to Z.
How to Trek Manaslu Mountains in Nepal (Ebook + Audio + Video Course)
You will get instant access to this PDF Ebook & Audio & Online Video Course Instantly After Purchase.
In Short, You Get the
COMBO PACKAGE

:
How to Trek Manaslu Mountains in Nepal (Ebook)
How to Trek Manaslu Mountains in Nepal (Audio)
How to Trek Manaslu Mountains in Nepal (Online Video Course)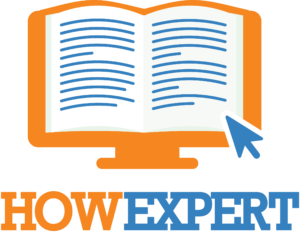 HowExpert publishes quick 'how to' guides on unique topics by everyday experts. Visit HowExpert.com to learn more. Visit HowExpert.com/writers to write for HowExpert.
100%
Money Back Guarantee
We're confident that you will get so much value from this course. If you are not satisfied with this course for whatever reason, then contact our support within 60 days and we will provide you a 100% refund no questions asked and we can part as friends.
So invest in yourself to get this course now.
Copyright www.HowExpert.com | support [at] howexpert [dot] com