Massage Therapy 101: 101 Tips to Start, Grow, and Succeed as a Massage Therapist
As the modern world has become more health-conscious, the demand for Massage Therapy has also increased, making it one of the fastest growing careers in the nation. This in turn has led many people to consider becoming Massage Therapists. While Massage Therapy is a wonderful, fulfilling career, it can also be a little difficult for people to navigate when they first start out. But that is what this guide is for!
In this HowExpert Guide to Massage Therapy 101, we go over the top 101 tips you need to know in order to become a successful Massage Therapist. The topics covered in this guide include:
• Education and licensing requirements for Massage Therapists
• How to choose the right school for you
• What to expect from your education, including strategies to help you pass your classes
• The steps involved in becoming officially licensed
• How to build your business and get your first clients
• How to grow your business into a successful practice
• How to avoid burnout during your career
...and so much more! So if you are ready to embark on your journey of becoming a Massage Therapist, or if you simply want to learn more about the Massage Therapy profession, then this guide is for you!
About the Expert
Nicole Urban graduated from the Colorado Institute of Massage Therapy in 2013, completing their 850-hour program. After serving a mission for her church in Brazil for a year and a half, she returned to Colorado to complete all of her licensing requirements. She became a licensed massage therapist in 2015, and has been practicing massage therapy ever since, first in Colorado and then in Idaho when she moved there to attend Brigham Young University – Idaho. In July 2019 she graduated from BYU-I with a B.S. in Exercise Physiology. Today she is an ACE certified Health Coach, as well as the owner of her own massage therapy business. She also helps out with teaching at the local massage therapy school near her home.
HowExpert publishes quick 'how to' guides on all topics from A to Z by everyday experts.
Massage Therapy 101 (Ebook + Audio + Video Course)
You will get instant access to this PDF Ebook & Audio & Online Video Course Instantly After Purchase.
In Short, You Get the
COMBO PACKAGE

:
Massage Therapy 101 (Ebook)
Massage Therapy 101 (Audio)
Massage Therapy 101 ( Online Video Course)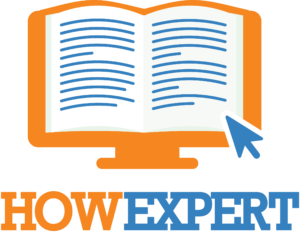 HowExpert publishes quick 'how to' guides on unique topics by everyday experts. Visit HowExpert.com to learn more. Visit HowExpert.com/writers to write for HowExpert.
100%
Money Back Guarantee
We're confident that you will get so much value from this course. If you are not satisfied with this course for whatever reason, then contact our support within 60 days and we will provide you a 100% refund no questions asked and we can part as friends.
So invest in yourself to get this course now.
Copyright www.HowExpert.com | support [at] howexpert [dot] com