Monarch Butterfly 3.0 Online Video Course
How Expert is presenting this Monarch Butterfly Course featuring Jessica Dumas as the narrator, designer, and writer of the course.  The Monarch Butterfly Course is the 3rd Part of the Monarch Butterfly Series produced by HowExpert.com. Part 1 and 2 are available on Amazon.com as eBooks, paperbacks, and audio. They are called
Monarch Butterfly 101 – Learn About Monarch Butterflies in One Sitting
Monarch Butterfly 2.0 –101 Reasons to Love Our Favorite Orange and Black Butterfly From A to Z
If you have an interest in monarch butterflies or in any kind of butterflies, or just in nature, this video will open the door to many possibilities available to you regarding monarch butterflies.
You will love this valuable course as it will elaborate on some of the things you may already know about the monarchs, teach you much more about them along with learning little known facts to answer questions you may have, as well as give you several reasons why monarchs are considered to be more special than other butterflies.
First, I'd like to introduce myself and tell you my butterfly story. My love of butterflies goes way back to when I was a child. My love butterflies opened the door for my creative juices to flow and instilled dreams for me in such things as the desire to learn to fly, to be a poet, and to be an artist.
My friends and family call me the butterfly lady because I have all kinds of butterfly-related items everywhere. I wear butterfly T-shirts, jewelry and anytime I see a piece of clothing with butterflies, I just must buy it. They laugh at me and keep asking, "Aren't you sick of those butterflies yet?" I always answer, "Never!"
Ever since I was a little girl growing up in the countryside outside of the Twin Cities in Minnesota, I've been in love with butterflies. I would run after them as they fluttered away showing off their beautiful wings and I would wonder why I couldn't have wings like that. Being a very shy and sickly, child I felt like having wings would give me confidence and power. I wanted to be a pilot so I could be up in the sky with the butterflies. If that wasn't possible, I wanted to be a writer or artist as I loved to write poems about them and draw them.
After growing up I met a man who was a flight instructor and he taught me how to fly. Somewhere between the take-offs and landings, we fell in love, got married and had 3 kids. My dream of learning how to fly came true, but I didn't pursue it as a career because my ears are too sensitive to the air pressure and flying caused me a lot of pain. So, I continued working as a typist and then as administrative assistant, which eventually led to me learning computers. After a career of over 30 years of typing, setting at a desk all day, and dealing with stressful deadlines, I developed back problems. I retired early and fulfilled another dream of starting my own business called the Butterfly Connection. I was eventually able to fulfill two other dreams—being a writer and a monarch advocate.
Being a monarch advocate doesn't mean you have to have a degree. My knowledge comes from years of reading, studying and watching monarchs as well as being passionate about them. I have taken online courses on the monarch and received a certificate from the Monarch Lab at University of Minnesota.
These are other books I have written that are on Amazon:
Be Like a Butterfly—10 Steps to Help You Make Changes in Your Life (a self-help book)
One Last Flight Lesson (Memoir)
My Book of Poetry—46 Poems on Love, Life, and Butterflies (Poems)
The Dolphin and the Butterfly—A Lesson in Kindness (Children's book)
Love Over Power—A Medieval Mystery (my first novel)
This Course Will Teach…
Main reasons why monarchs are special
Why they cause a "Butterfly Effect?"
Why we and the ecosystem need them?
Why they have economic value?
What science uses them for?
Their magical metamorphosis
Their magnificent migration
The monarchs are disappearing
Many ways you can help
Make a pesticide free zone
Participate in local/national events coming up
Send plants instead of flowers for special occasions
Plan an event such as a fundraiser or garden party to educate others
Write to government officials asking for their participation
Plant a butterfly garden/register it as a Monarch Waystation
Get educated—take free online courses on monarchs
Raise monarchs in your own home/become a monarch farmer
Encourage careers that will help the monarchs
Donate funds different ways/places
Make nominations with monarchs in mind
Teach children the power of dirt & the fun of gardening
Become a monarch advocate
Volunteer for monarch programs
Become a Citizen Scientist
Now that you know what this course is about, all you need to do is click the link below.
Get the video course started so you can learn how to TAKE ACTION for the sake of the monarch butterflies and you.
HowExpert and I Thank you!
Monarch Butterfly 3.0 Online Course
You will get instant access to this Online Video Course Instantly After Purchase.
Monarch Butterfly 3.0 (Online Video Course)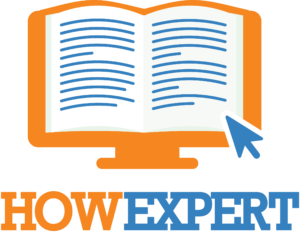 HowExpert publishes quick 'how to' guides on all topics from A to Z by everyday experts. Visit HowExpert.com to learn more. Visit HowExpert.com/writers to write for HowExpert.
Ever since Jessica Dumas was a little girl, she has been in love with butterflies. Her love of butterflies led her to want to be a pilot so she could be up in the sky with the butterflies. After growing up she met a man who was a flight instructor and he taught her how to fly fulfilling her dream. She worked as an administrative assistant and document specialist for over 30 years. She retired early and fulfilled two more dreams—her own virtual assistant business called the Butterfly Connection and being a writer. She has written several books and poems that are on Amazon.com.
100%
Money Back Guarantee
We're confident that you will get so much value from this course. If you are not satisfied with this course for whatever reason, then contact our support within 60 days and we will provide you a 100% refund no questions asked and we can part as friends.
So invest in yourself to get this course now.
Copyright www.HowExpert.com | support [at] howexpert [dot] com