How To Draw Monsters: Your Step By Step Guide To Drawing Monsters
In this tutorial you will learn how to draw different types of monsters that will be perfect for your very own villain for you anime or cartoon character. If you are planning to write your own fictional story this tutorial is just right for you. This step by step lesson includes:
• How to make you character look more scary
• How to draw water monsters
• How to draw land monsters
• How to draw flying monsters
• How to draw cute type monsters
• How to draw scary wings
• How to draw scary fangs and mouth
• How to color the monster correctly
• And a lot more
You will also find some interesting ideas how to draw your very own character monster when you finish this tutorial. It is really fun to draw; that is why this tutorial was made. All artists, and especially beginners in this field will learn how to enhance their newfound talent.
For some people this kind of tutorial will be very difficult to draw, especially because of the type of the character you need to draw, but I can assure you after you finish this book, you will have a great feeling of achievement. Not only because you have gained an extra talent in a short period of time, but the fact that you succeeded in your dreams in making your very own monster character in your own hard work.
About The Expert
Michelle Rose "Misao" Calalin Zurita lives in Iligan City, Philippines. She lives with her parents and 4 sisters. During her childhood years she would practice drawing by copying the cartoon characters on anime playing cards sold outside their school. For her, monsters are a bit tricky. Wide imagination is required in this field, but she always puts confidence in all her work; that's why she didn't have much worry for this book.
She loves to draw and also write, especially fictional stories. That is why she really studies how to draw different types of monster in order to create a perfect villain to her story.
For her drawing is not just a hobby, but a passion and she believes that drawing skills is not only for gifted hands. Anyone with determination has the right to learn how to draw.
HowExpert publishes quick 'how to' guides on all topics from A to Z.
How To Draw Monsters (Ebook + Audio + Video Course)
You will get instant access to this PDF Ebook & Audio & Online Video Course Instantly After Purchase.
In Short, You Get the
COMBO PACKAGE

:
How To Draw Monsters (Ebook)
How To Draw Monsters (Audio)
How To Draw Monsters (Online Video Course)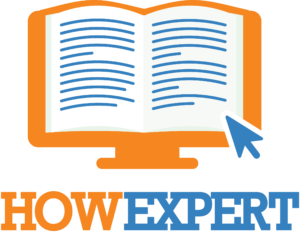 HowExpert publishes quick 'how to' guides on unique topics by everyday experts. Visit HowExpert.com to learn more. Visit HowExpert.com/writers to write for HowExpert.
100%
Money Back Guarantee
We're confident that you will get so much value from this course. If you are not satisfied with this course for whatever reason, then contact our support within 60 days and we will provide you a 100% refund no questions asked and we can part as friends.
So invest in yourself to get this course now.
Copyright www.HowExpert.com | support [at] howexpert [dot] com