Montenegro Travel Guide: Discover, Experience, and Explore Montenegro's Beaches, Beauty, Cities, Culture, Food, People, & More to the Fullest From A to Z
This step by step guide to explore Montenegro teaches:
• How to get to Montenegro
• Where the Eagle meets the mountain
• What is Wild Beauty
• Where is the sunniest city
• Why is Budva the pearl of Mediterranean
• How to explore the most beautiful fjord in Europe
• Which city is Lonely Planet's #1 destination
• Where is Balkan Ibiza
• Why is Cetinje a city-museum
• Where is a Lake city of rock and blues
• How to explore the modern capital
• How to experience a mountain life
• How to explore marvelous nature
• Discover 5 National Parks
• Where is Sea Dance Festival
• Get to know the unseen nightlife
• How to explore best beaches
• How to Jeep safari in the mountain
• How Tara rafting will make adrenalin rush
• Where can you see fancy yachts
• Where was James Bond Casino Royal filmed
• Where to see real castles
• How to explore churches, monasteries, and culture
• What kind of cultural activities you can find
• Why is Montenegro a hidden gem
• What is typical Montenegrin food
• How to explore the fortresses
• Where to make a romantic escape
• The ideal vacation for a family with kids
• How to explore eco places and resorts
• Where are the best hotels
• How to travel on the budget
• How to call a taxi
• Where is your embassy
• And lot more
About The Expert
Svetlana Kralj (MA) is a Professor of Language and Literature, a writer, and author.
She has many years of teaching experience in Language and Literature, high-level writing skills and both of her creative and scientific works were published.
Svetlana is a passionate music lover, which resulted with a lot of traveling around the World to be a part of music events. That way, she met a lot of different cultures, discovered new countries and made a lot of friendships.
Wherever she traveled, she always returned to her country. Thus, she established her PR/Media/Marketing Agency which works with musicians, labels, and others from the Music Industry. But also, she has become an expert for her country, and everyone who intends to visit Montenegro will have useful advice.
HowExpert publishes quick 'how to' guides on all topics from A to Z by everyday experts. Visit HowExpert.com to learn more.
Montenegro Travel Guide (Ebook + Audio + Video Course)
You will get instant access to this PDF Ebook & Audio & Online Video Course Instantly After Purchase.
In Short, You Get the
COMBO PACKAGE

:
Montenegro Travel Guide (Ebook)
Montenegro Travel Guide (Audio)
Montenegro Travel Guide (Online Video Course)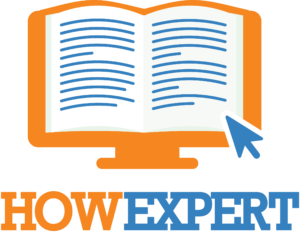 HowExpert publishes quick 'how to' guides on unique topics by everyday experts. Visit HowExpert.com to learn more. Visit HowExpert.com/writers to write for HowExpert.
100%
Money Back Guarantee
We're confident that you will get so much value from this course. If you are not satisfied with this course for whatever reason, then contact our support within 60 days and we will provide you a 100% refund no questions asked and we can part as friends.
So invest in yourself to get this course now.
Copyright www.HowExpert.com | support [at] howexpert [dot] com