Mountain Biking 101
(Online Video Course)
Mountain Biking 101 is your ultimate beginner's guide to the world of off-road biking. In this course, you will be looking closely at everything you need to know to get started on your mountain biking journey. You will learn the very basics of training, riding techniques, and planning.
Here's what you will learn inside the course:
Basic bike handling, how to maneuver your bike over different surfaces, and the importance of shifting your weight. You will understand where and why you should shift your weight and the consequences by failing to do so.
The difference between the sub-disciplines, and you understand how to train for each one of them. You also understand the difference between the bike types and you know the different bike characteristics.
How to change brake pads, and how to change the inner tube. You are also aware of which tools to bring on your rides.
How to build a training program, and you know how to balance between hard efforts and recovery sessions.
How to use online tools, and how to plan your routes. You are also aware of how to combine several tools to build the best route as possible.
How to approach scary terrain, and you know how to break it down. You can spot the difference between the terrain of higher difficulty and terrain within your skillset.
How to achieve flow, and you understand the correlation between speed and flow. You are also capable of using techniques like pumping and bunny jumps to achieve or maintain flow.
You know what it takes to progress further, and you know the importance of listening to your body. You are capable of making wise choices about your health and training.
You are aware of racing categories, and you know about the different skill levels at each one of them. You also know how to approach a race and what to expect.
You understand how to balance your training, and how to structure a program avoiding you from burning out.
These are all elements of high importance in your pursuit of progression within the sport of mountain biking and are all subjects you are learning more about in the course.
About the Expert
Henrik Gulsrud is a Norwegian filmmaker and mountain biker with over 10 years of experience within the sport. Henrik was originally a road cyclist but turned towards the off-road scene about three years ago and never looked back. During his most active years, Henrik raced in the elite category nationally and abroad. Henrik started young, traveling the country with his father to participate in the national racing scene.
Henrik attended the University of Stavanger in 2017, majoring in media and television production. During these three years, Henrik worked exclusively on sports productions and shot a documentary about injuries in cycling, called Akilles.
Henrik is currently a freelancer, working with clients within the sports industry, also producing folders of stock footage based around action sports.
Mountain Biking 101 (Online Video Course)
You will get instant access to this Online Video Course Instantly After Purchase.
Mountain Biking 101 (Online Video Course)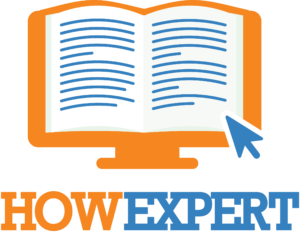 HowExpert publishes quick 'how to' guides on unique topics by everyday experts. Visit HowExpert.com to learn more. Visit HowExpert.com/writers to write for HowExpert.
100%
Money Back Guarantee
We're confident that you will get so much value from this course. If you are not satisfied with this course for whatever reason, then contact our support within 60 days and we will provide you a 100% refund no questions asked and we can part as friends.
So invest in yourself to get this course now.
Copyright www.HowExpert.com | support [at] howexpert [dot] com