How To Live With MS: Your Step By Step Guide To Living With Multiple Sclerosis
If you want to know how to cope with the unpredictable disease called multiple sclerosis then check this "How To Live With MS" guide.
The following benefits will be yours once you have this:
- Get useful tips on planning and organizing as preparation once attacked by the disease.
- Discover what triggers the disease to attack to make you avoid/prevent doing such things.
- Become aware of even a minor body changes to make some precautionary measures to avoid severe attack.
- Learn the general health maintenance, exercise and diet appropriate for PwMS.
- Learn how to fight negative side effects on psychological and emotional aspect.
- Discover various ways on how to cope-up with physical stress brought about by the disease.
- Get effective ways on how to keep relationships working even if suffering from this disease.
- And much more.
Click "Buy Now" to get it now!
How To Live With MS (Ebook + Audio + Video Course)
You will get instant access to this PDF Ebook & Audio & Online Video Course Instantly After Purchase.
In Short, You Get the
COMBO PACKAGE

:
How To Live With MS (Ebook)
How To Live With MS (Audio)
How To Live With MS (Online Video Course)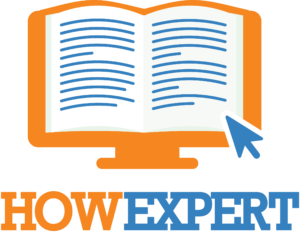 HowExpert publishes quick 'how to' guides on unique topics by everyday experts. Visit HowExpert.com to learn more. Visit HowExpert.com/writers to write for HowExpert.
100%
Money Back Guarantee
We're confident that you will get so much value from this course. If you are not satisfied with this course for whatever reason, then contact our support within 60 days and we will provide you a 100% refund no questions asked and we can part as friends.
So invest in yourself to get this course now.
Copyright www.HowExpert.com | support [at] howexpert [dot] com