How To Fight Muay Thai: Your Step By Step Guide To Fighting Muay Thai
If you want to learn how to fight muay thai, then get "How To Fight Muay Thai" written by a real life muay thai instructor.
This "How To Fight Muay Thai" guide will give you all the history, traditions, customs, and basic techniques you need to know to begin Muay Thai.
If you've always wanted to start Muay Thai, but weren't sure what the techniques are and how to perform them, "How To Fight Muay Thai" will illustrate and explain basic techniques that you can learn quickly. You can then build on those basic techniques. This step by step guide will help you begin your Muay Thai journey the right way.
Whether you want to improve your current Muay Thai, or start from the beginning, this step-by-step guide will show you basic techniques that you can develop and easily practice on your own. In this book, your questions will be answered as to why certain techniques are performed and why they should be executed correctly to get the most power.
- Improve your stance to ensure better footwork skills.
- Learn to carry out basic Muay Thai moves the right way.
- Get a better workout by practicing correctly and efficiently.
- Learn the proper way to wrap your hands.
- What should you expect in your first Muay Thai class?
- Learn to become more powerful by using the tips and tricks in this step by step guide.
- If you enjoy Muay Thai, then this is the perfect opportunity to live your dream of becoming better at Muay Thai.
- Advance your conditioning and stamina with the drills in this guide.
- Discover what you've been missing in your punches or kicks with the detailed instruction and pictures.
- Gain speed and accuracy by following the numerous tips and illustrations.
The ancient art of Muay Thai is more than just fighting, this Step by Step Guide will be invaluable to you, whether you need to refer back for a question on tradition or need an illustration on how to do a certain technique.
Questions on traditions and background, as well as fighting rules and customs will be answered in this step by step guide.
- Lean what the wai khru and ram muay are.
- Find out what the traditional headwear and charms mean.
- Learn how women participating in Muay Thai are perceived in Thailand.
- Muay Thai is beneficial for all ages, from children to adults
About the Expert
Jane Mosley is an instructor and co-owner at the Ohio Muay Thai Academy – West Side. With over 20 years of Muay Thai experience, Jane and her husband Tony, were given the title of Kru and honor by their trainer, Master Lek, to open their own school.
Kru Jane is an instructor, sparring partner, and trainer to national and international fighters. She and her husband represented the USA with a fighter in the International Tournament in Bangkok, Thailand in 2001. She has judged Muay Thai fights at several national promotions and tournaments, including the Arnold Classic in Columbus, Ohio.
Jane is the promoter for all Ohio Muay Thai fights. She is responsible for organizing and coordinating fighters, as well as the sponsors and venues. Jane and Tony spend much of their time with special appearances. They have demonstrated Muay Thai on news shows and at school programs and festivals. They conduct self defense classes for schools, Girl Scouts, and other kids' programs.
Jane and her husband Tony have become involved in promoting youth physical fitness and have developed their own curriculum through the schools. They teach Muay Thai and strength and conditioning to high school students. By participating in their Muay Thai class as part of their summer phys ed program, they earn phys ed credits. This program has become one of the most popular classes taught during the summer.
HowExpert publishes quick 'how to' guides on all topics from A to Z.
How To Fight Muay Thai (Ebook + Audio + Online Video Course)
You will get instant access to this PDF Ebook & Audio & Video Course Instantly After Purchase.
In Short, You Get the
COMBO PACKAGE

:
How To Fight Muay Thai (Ebook)
How To Fight Muay Thai (Audio)
How To Fight Muay Thai (Online Video Course)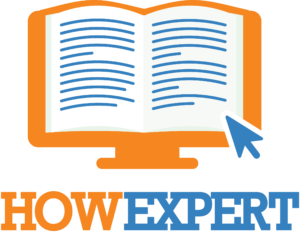 HowExpert publishes quick 'how to' guides on unique topics by everyday experts. Visit HowExpert.com to learn more. Visit HowExpert.com/writers to write for HowExpert.
100%
Money Back Guarantee
We're confident that you will get so much value from this course. If you are not satisfied with this course for whatever reason, then contact our support within 60 days and we will provide you a 100% refund no questions asked and we can part as friends.
So invest in yourself to get this course now.
Copyright www.HowExpert.com | support [at] howexpert [dot] com