Mystery Shopper 101: How to Start, Grow, and Succeed in Mystery Shopping From A to Z
● Mystery shopping is a unique industry that allows management to get an inside look at various aspects of their businesses
● Mystery shops can evaluate customer service, store appearance, availability and placement of promotional signage, and so much more!
● Traditional mystery shops are covert and in-person, but non-traditional shops, such as revealed and remote shops, are becoming more popular
● Video and mobile shops are competing for the fastest growing segment of the mystery shopping industry
● Mystery shopping is extremely flexible, allowing you to only apply for shops that fit into your schedule
● Confidentiality and maintaining anonymity are pillars of mystery shopping
● Shop aggregators like Jobslinger and MS Job Board make searching for available shops in your location so easy!
● Other great ways to find available shops are through mystery shopping forums and social media
● There are literally hundreds of mystery shopping companies out there, so registering with all of them can be a bit tedious, but this book gives some tips that will make the process less cumbersome
● Submitting great reports is essential for a successful mystery shopper, and this book shows you exactly how to do so!
● Mystery shoppers own their own businesses, so researching laws in your city, county, and state about starting a business is crucial
● Business taxes for mystery shopping can be complicated, but this book offers some basic advice on what is required and how to track income and expenses
About the Expert
Mystery shopping since the early 2000's, Penny Hodgin has seen and adapted to many changes in the mystery shopping industry. What began as a teenager's side hustle to earn some extra cash and free meals has evolved into a passion for helping businesses treat their customers and employees with the respect they deserve by providing honest observations and factual reports. Brooks has shopped professionally in various industries including retail, financial, entertainment, real estate, food service, and more...and has truly enjoyed the experience gained from each and every shop!
Hodgin lives on the East US Coast with her husband, two children, and grandmother. She graduated with a Bachelor's in Human Services in 2010 and has worked full-time in the mental health and education fields. She plans to retire to the beach as soon as possible!
HowExpert publishes quick 'how to' guides on all topics from A to Z by everyday experts.
Mystery Shopper 101 (Ebook + Audio + Video Course)
You will get instant access to this Ebook & Audio & Online Video Course Instantly After Purchase.
In Short, You Get the
COMBO PACKAGE

:
Mystery Shopper 101 (Ebook)
Mystery Shopper 101 (Audio)
Mystery Shopper 101 (Online Video Course)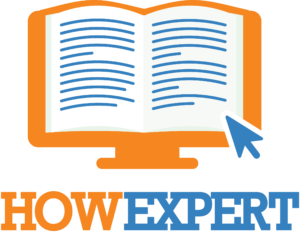 HowExpert publishes quick 'how to' guides on unique topics by everyday experts. Visit HowExpert.com to learn more. Visit HowExpert.com/writers to write for HowExpert.
100%
Money Back Guarantee
We're confident that you will get so much value from this course. If you are not satisfied with this course for whatever reason, then contact our support within 60 days and we will provide you a 100% refund no questions asked and we can part as friends.
So invest in yourself to get this course now.
Copyright www.HowExpert.com | support [at] howexpert [dot] com