NaNoWriMo 101: A Quick Guide on How to Write a Novel in 30 Days During National Novel Writing Month
Have you always dreamed of writing a novel? NaNoWriMo offers your chance. It is a 30 day challenge in which you write a complete novel during National Novel Writing Month.
This book will help you learn what NaNoWriMo has to offer, and how to make the most of the challenge. You will learn about required preparation, strategies, resources, and more. Learn how to overcome the most common obstacles to writing a book, and learn what to do to make sure you are successful in NaNoWriMo.
This book goes into great detail about everything you need to know to be successful during NaNoWriMo. It also covers things you may not have thought of, such as what to do when the novel is finished. It covers the basics of what to do with your work when the writing and editing is completed, and where to find resources for getting your work read by the masses.
The tips and tools you will find within these pages is helpful for all writers, not just those participating in NaNoWriMo. With this information you can develop daily writing habits, write your first novel, and start getting your work seen by the world. If you're an established writer, NaNoWriMo can help you get back on the bandwagon with your next hit.
About the Expert
Nicole Thomas is an established copywriter with more than 10 years of experience in the field. She has been writing novels, short stories and prose since 1993, with several publications in literary magazines over the years. She also has work self-published in various arenas. In addition, she has completed the NaNoWriMo challenge twice, and is currently working on a third novel and a non-fiction book series.
Nicole lives in rural Missouri, the same state in which she attended high school and university. In her spare time she enjoys camping, concerts, festivals, and spending time with her children and local family.
HowExpert publishes quick 'how to' guides on all topics from A to Z.
NaNoWriMo 101  (Ebook + Audio + Video Course)
You will get instant access to this Ebook & Audio & Video Course Instantly After Purchase.
In Short, You Get the
COMBO PACKAGE

:
 NaNoWriMo 101

(Ebook)

 NaNoWriMo 101

(Audio)

NaNoWriMo 101

(Online Video Course)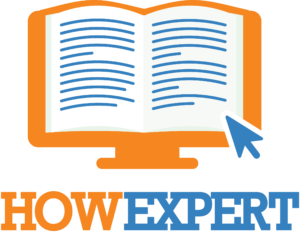 HowExpert publishes quick 'how to' guides on unique topics by everyday experts. Visit HowExpert.com to learn more. Visit HowExpert.com/writers to write for HowExpert.
100%
Money Back Guarantee
We're confident that you will get so much value from this course. If you are not satisfied with this course for whatever reason, then contact our support within 60 days and we will provide you a 100% refund no questions asked and we can part as friends.
So invest in yourself to get this course now.
Copyright www.HowExpert.com | support [at] howexpert [dot] com