Obstacle Course Racing 101: How to Get Fit, Have Fun, and Succeed in Mud Runs From A to Z
Whether you are looking to prepare for your first Mud Run/Obstacle Course Race (OCR), or you simply want to improve your skills so that you can compete on a more serious level, the information in this book will help you do just that. You'll discover the main parts of every mud run that you should specifically train for and a list of recommended workouts that will transform you into a successful racer and competitor. Not only will you learn about the various types of obstacles that are common on most courses but you'll learn the tricks to mastering them so you can quickly move on to your next challenge.
Included are training tips and workouts the author recommends for improving your endurance, strength and hand grip strength. Additionally, read about a vital mental training exercise that she personally practices regularly that will convert you into a solid OCR beast, both mentally and physically. Throughout the book, you'll be entertained with stories about the author's learning process along the way to the World Championships- the Do's and Don'ts that she learned the hard way.
Learn what and what not to do with how to dress, train, eat and compete. Becoming proficient in obstacle racing for fun or for sport isn't hard, it just takes practice and anyone can do it!
About the expert
Nikki Hart is a world-class OCR (obstacle course race) competitor, personal trainer, sports nutritionist, sports performance speed and conditioning coach and fitness author – her latest book being Machine Free Fitness.
Before OCR: she started training people in high school, purely by accident; was Woman Athlete of the Year for Track and Field in college her freshman year; graduated from the University of Montana with a degree in Zoology; went to vet school; started a horse rescue facility in Virginia, which she still has; and competes with her horses in 3 Day Eventing- which ironically, is very similar to OCR for horses.
After her college years, she competed in local 5K races, then moved on to Triathlons. Then in 2014, Nikki helped a client prepare for his first mud run which was a Spartan Super. She ran it with him and was immediately hooked and has since continued racing and competing in OCR Championship events around the world. On the side, she enjoys running with her husband and teenage daughters in local mud runs and training horses. Her latest addition to her fitness adventures are trail ultra marathons.
HowExpert publishes quick 'how to' guides on all topics from A to Z by everyday experts. Visit HowExpert.com to learn more.
Obstacle Course Racing 101 (Ebook + Audio + Video Course)
You will get instant access to this Ebook & Audio & Online Video Course Instantly After Purchase.
In Short, You Get the
COMBO PACKAGE

:
Obstacle Course Racing 101 (Ebook)
Obstacle Course Racing 101 (Audio)
Obstacle Course Racing 101 (Online Video Course)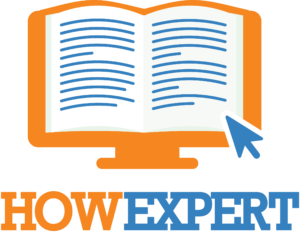 HowExpert publishes quick 'how to' guides on unique topics by everyday experts. Visit HowExpert.com to learn more. Visit HowExpert.com/writers to write for HowExpert.
100%
Money Back Guarantee
We're confident that you will get so much value from this course. If you are not satisfied with this course for whatever reason, then contact our support within 60 days and we will provide you a 100% refund no questions asked and we can part as friends.
So invest in yourself to get this course now.
Copyright www.HowExpert.com | support [at] howexpert [dot] com