Oil and Gas Drilling Guide
If you want to learn about oil drilling as a beginner, then check out this book!
How to drill an oil and gas well from A to Z, or in a shorter form from 1 to 7.
The first step, is to determine what type of rock we will be drilling. The second step is to refine this preliminary well configuration by determining the exact dimensions required of casing strings. Afterwards, the third stage is to select the appropriate bits, bottom hole assembly (BHA) and drillstring for each hole section.
The fourth step is a big one, selecting a rig, which goes hand in hand with the abovementioned characteristics of drilling a well. Eventually, we get a shortlist and go to the market to close the best fit for purpose rig contract. The fifth step is the huge logistics framework that surrounds a drilling operation to ensure it goes smoothly and most important of all, for safety to prevail. The sixth step, is to plug and abandon the well, gladly, strict regulations have been put in place to ensure industry best practices are always followed.
Last but not least, the seventh step encompasses all of the previous six, which is to assess and mitigate the environmental impact of all the operations. Safety is, from the beginning until the end of oil and gas drilling, the n.1 priority.
ABOUT EXPERT
I am a Mechanical & Petroleum Engineer (dual masters) with five years of work experience, always representing the same O&G company and doing so in four different countries: Portugal, Namibia, Morocco and Brazil. I am fluent in four languages: Portuguese, English, Spanish and French.
The international experience during my childhood where I lived in Italy, Brazil and Argentina (other than Portugal) aided me in thinking out of the box. The two exchange programs I participated in Sweden and Argentina reinforced this situation and helped me understand that an international environment incorporated with strong teamwork is definitely the key to success.
Travelling is one of my big passions, I have travelled a lot during my childhood and I have travelled a lot for my job. Luckily, I also have a competition with my wife, which is to visit all the countries in the world, we are passed the sixty countries and we want to reach the seventy countries mark ASAP!
CLICK BUY NOW to learn about oil drilling today!
Oil and Gas Drilling Guide (Ebook + Audio + Video Course)
You will get instant access to this Ebook & Audio & Video Course Instantly After Purchase.
In Short, You Get the
COMBO PACKAGE

:
Oil and Gas Drilling Guide (Ebook)
Oil and Gas Drilling Guide (Audio)
Oil and Gas Drilling Guide (Online Video Course)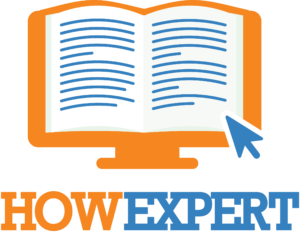 HowExpert publishes quick 'how to' guides on unique topics by everyday experts. Visit HowExpert.com to learn more. Visit HowExpert.com/writers to write for HowExpert.
100%
Money Back Guarantee
We're confident that you will get so much value from this course. If you are not satisfied with this course for whatever reason, then contact our support within 60 days and we will provide you a 100% refund no questions asked and we can part as friends.
So invest in yourself to get this course now.
Copyright www.HowExpert.com | support [at] howexpert [dot] com