Are you ready to become the next Picasso? If you want to learn how to create your own oil painting masterpiece, you will want to get How to Oil Paint, a step-by-step guide created by an artist with real life experience in oil painting.
If you are creative and you love to paint, this guide will show you how to express yourself through oil painting. New painters will learn the secrets of how to paint in the oil medium, including important elements and principles of art and design.
How to Oil Paint will show you easy steps to create:
- A tree silhouette painting using the Underpainting technique.
- A flower painting using both the Alla Prima and the Sgraffito technique.
-A river painting using Scumbling and Glazing.
- An abstract scene using the Impasto technique.
- A flower Paintograph.
You will also discover how to use different brush strokes, the basics of color section, which brushes work best, and more!
By the time you reach the end of this step-by-step guide, you will feel confident and be ready to create your own works of art using oil paints.
About the Expert
Manaal Javed has been painting in oils for more than four years. She puts her soul onto the canvas by playing with colors. She paints in a number of mediums, including acrylics and water paints. Oil painting is her favorite type of painting because an oil painting can be refined after it is completed. She critiques her work after completion and puts in the elements which she feels is incomplete in the painting. Hand and eye coordination makes her arrange all the elements in her painting beautifully and, of course, her imagination is like the cherry on top.
She has always been a quiet person who does not let her feelings come out. For her, painting is a way to communicate with people. She had this advice to others who are learning oil painting, "Play with colors, feel free and break all the rules… and put the best on the canvas. Always critique your work; it is the key to improvement. Nothing is difficult in this world, just practice and you will create masterpieces in no time!!! Believe in yourself and let your imagination do the rest."
HowExpert publishes quick 'how to' guides on all topics from A to Z.
How To Oil Paint (Ebook + Audio + Video Course)
You will get instant access to this Ebook & Audio & Video Course Instantly After Purchase.
In Short, You Get the
COMBO PACKAGE

:
How To Oil Paint (Ebook)
How To Oil Paint (Audio)
How To Oil Paint (Online Video Course)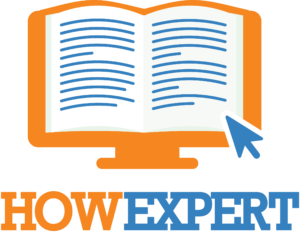 HowExpert publishes quick 'how to' guides on unique topics by everyday experts. Visit HowExpert.com to learn more. Visit HowExpert.com/writers to write for HowExpert.
100%
Money Back Guarantee
We're confident that you will get so much value from this course. If you are not satisfied with this course for whatever reason, then contact our support within 60 days and we will provide you a 100% refund no questions asked and we can part as friends.
So invest in yourself to get this course now.
Copyright www.HowExpert.com | support [at] howexpert [dot] com