Parenting 101 is an alphabetically indexed collection of topics on the subject of raising children. The author covers a range of subjects of interest to parents of children of all ages. In a conversational tone infused with illustrative personal anecdotes, she discusses problem areas, metes out some helpful advice, and shares some of her personal thoughts on various parenting practices and trends.
Some of the subjects she covers are how to put an end to whining, teaching kids about money and finances, best discipline practices, and even advice on transitioning into parenting adult children. Although there are some words of warning, primarily the book is positive and upbeat as it steers the reader through and around common pitfalls in childrearing and gives encouragement along the way. The reader will not only enjoy, but will also relate to the humorous and sometimes slightly self-effacing stories the author shares.
Much of the material will seem like common sense that bears repeating, and some of it may be some new food for thought for the parent who is searching for answers. The book is designed to help parents maneuver through the parenting process without losing their minds, but the primary goal is to help them raise happy, well-adjusted children to become successful, responsible, and mature adults. Happy reading!
About the Expert
Melanie Miller is a high school English teacher and the mother of 3 adult children. She has long said that she has had enough experiences with children and enough stories to fill a book, so that is exactly what she has done! She has learned a lot about kids over the years and has some great stories and helpful advice to share.
Her greatest achievement, Melanie claims, is that she has managed to raise 3 human beings to successful and self-supporting adulthood without losing her mind in the process or causing any permanent damage to her kids. If you would like to hear how she did that, then this book is for you.
Melanie's other interests are reading, free lance writing, trying out new restaurants, and lounging around with her three dogs and cat with which she has filled her nest so it doesn't feel quite so empty.
HowExpert publishes quick 'how to' guides on all topics from A to Z.
Parenting 101 (Ebook + Audio + Video Course)
You will get instant access to this Ebook & Audio & Online Video Course Instantly After Purchase.
In Short, You Get the
COMBO PACKAGE

:
Parenting 101 (Ebook)
Parenting 101 (Audio)
Parenting 101 (Online Video Course)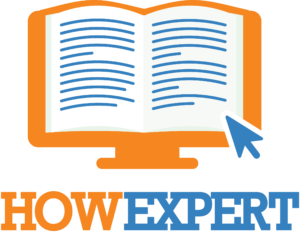 HowExpert publishes quick 'how to' guides on unique topics by everyday experts. Visit HowExpert.com to learn more. Visit HowExpert.com/writers to write for HowExpert.
100%
Money Back Guarantee
We're confident that you will get so much value from this course. If you are not satisfied with this course for whatever reason, then contact our support within 60 days and we will provide you a 100% refund no questions asked and we can part as friends.
So invest in yourself to get this course now.
Copyright www.HowExpert.com | support [at] howexpert [dot] com