Paris 2.0: Top 101 Places to Visit in Paris to Have Fun, Take Pictures, Meet People, Eat Food, See Beautiful Views, and Experience Paris France to the Fullest From A to Z
If you've ever felt the mysterious pull of Paris, France, you'll know it's a hard calling to ignore. Through centuries and generations, Paris has been an icon of intrigue—inspiring artists, great minds and innovators alike. Brimming over with history, fashion, delicious food and unexpected encounters, the City of Light captivates thousands of visitors from around the globe each and every year.
This insider's guide to Paris acts as an essential starting point for those looking to create their own magical experience in a glittering city known for all that is exceptional and exquisite. Whether your heart beats in time with the artists of the past, your pen flows with Parisian inspiration or you're simply looking for that je ne sais quoi the city can offer up, there's something here for every traveler who possesses the spirit of exploration. With everything from tips to the best cafés for people watching, to the must-see cathedrals and every quirky and quintessential museum in between, you'll find a unique path through Paris inspired here, but designed exclusively by you.
Join up with the ranks of ex-pats from the past including Stein, Wilde and Hemingway as you begin to learn about some of those places that create the very pulse of Paris. As you wander along with this guide through luscious Parisian parks, towering castles and pristine palaces, you'll begin to see how you can become a part of a city buzzing with life, love and possibility.
About the Expert
Caitlyn Knuth is a lifelong writer who was inspired to put a pen to paper as a child long before spelling skills were acquired. Constantly captivated by the pictures words alone have the power to paint, and the owner of a spirit that is always ready for the next travel adventure, she's found her muse alive and well in the city of Paris, France.
After several years spent studying and working in the City of Light and eventually returning home, she realized that no matter how far she went, Paris was always there in the back of her mind, demanding to be acknowledged, in the chicest way possible of course.
So…she gave in to the call of the city once again and began writing about her own experiences in France. Through these recollections and personal points of insight, she hopes to reach those who feel Paris inspiring them from a distance and help them find the courage to set off on their own adventures in the City of Love and Light.
HowExpert publishes quick 'how to' guides on all topics from A to Z.
Paris 2.0 (Ebook + Audio + Video Course)
You will get instant access to this Ebook & Audio & Online Video Course Instantly After Purchase.
In Short, You Get the
COMBO PACKAGE

:
Paris 2.0 (Ebook)
Paris 2.0 (Audio)
Paris 2.0 (Online Video Course)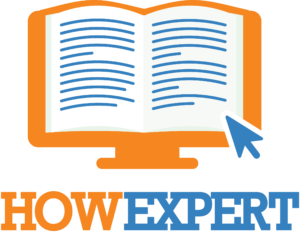 HowExpert publishes quick 'how to' guides on unique topics by everyday experts. Visit HowExpert.com to learn more. Visit HowExpert.com/writers to write for HowExpert.
100%
Money Back Guarantee
We're confident that you will get so much value from this course. If you are not satisfied with this course for whatever reason, then contact our support within 60 days and we will provide you a 100% refund no questions asked and we can part as friends.
So invest in yourself to get this course now.
Copyright www.HowExpert.com | support [at] howexpert [dot] com