How To Pastel: Your Step by Step Guide to Drawing with Pastel
In this book "How To Pastel", you will discover in a practical and easy way how to draw with pastels.
The book contains information, techniques, tips and images from which you can learn: about the pastel, about the types of pastels, how they work, how to take care of them, the surface of the paper and about the papers for pastels, how to hold the pastel in your hand, how to hatch, blend, color, draw, sketch, harmonize, blend, how to do the light, how to make a work more darker, how to make a more 3-D look, how to use soft and oil pastels, the surface of the colored paper, its texture and other valuable tips. The images are placed in the order of the drawing steps, which are described below each drawing.
The book is based on the personal experiences of the artist. The examples are written in a very easy and friendly way. They can help a lot of people, of every level to draw better with pastels.
The drawings in "How To Use Pastels" include a wide range of subjects: still life objects, nature, animals, nudes and portraits.
All things put together, this book will be a fascinating journey that will lead you to the beautiful world of drawing/painting in pastel.
Have a nice learning experience!
About The Expert
Farcas Fabiana was born in Arad, Romania and she is 23 years old. The author of this book attended the Popular School of Arts, a private school for talented children and later finished the High School of Arts in Arad with a degree in Graphic Design. However, she expanded that specialization, and learned to paint in oil and watercolor by herself and then she began to master the pastels. After painting and selling a series of oil paintings, she began her work with pastels and realized the illustrations for a poetry book by a young Romanian author. She currently works in oDesk, doing drawings, paintings and graphic designs.
HowExpert publishes quick 'how to' guides on all topics from A to Z.
How To Pastel (Ebook + Audio + Video Course)
You will get instant access to this PDF Ebook & Audio & Online Video Course Instantly After Purchase.
In Short, You Get the
COMBO PACKAGE

:
How To Pastel (Ebook)
How To Pastel (Audio)
How To Pastel (Online Video Course)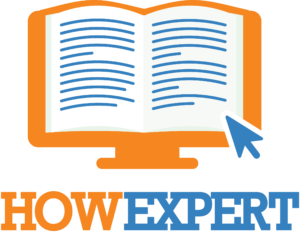 HowExpert publishes quick 'how to' guides on unique topics by everyday experts. Visit HowExpert.com to learn more. Visit HowExpert.com/writers to write for HowExpert.
100%
Money Back Guarantee
We're confident that you will get so much value from this course. If you are not satisfied with this course for whatever reason, then contact our support within 60 days and we will provide you a 100% refund no questions asked and we can part as friends.
So invest in yourself to get this course now.
Copyright www.HowExpert.com | support [at] howexpert [dot] com