Piano Tutor 101: A Quick Guide on Starting and Growing Your 1 on 1 Piano Teaching Business
Do you want to learn how to start your own piano teaching/tutoring business? Have you thought of using you musical talent and people skills to start your own business? This book can show you how!
Here's what you will learn inside this guide:
• A chapter-by-chapter guide through the process you will use to start your own piano tutoring/teaching business, first in your spare time, moving in steps to a full time career!
• Have more students on your weekly teaching roster than any other local teacher
• All you need to know to teach, including music theory, and sites on the web for a refresher course.
• Key insights into establishing yourself and getting recognition in communities where you'll teach
• How to increase your business in quick and easy logical steps
• Holding on to your students for years, not months: Inside you'll find methods to maintain your students well beyond the teaching industry average: a tried and true approach for success!
• A philosophy for teaching that is wholly unique, based on the writer's years of attempts and trial and error to create a system of individualized teaching
• An approach that makes both you and the students entirely satisfied
• There is no reason for any piano instructor to work a second job when they use this approach
• Included are vital links to help you move to the top and remain successful
About the Expert:
Joseph DeGregorio is a piano teacher who has also advised music teaching establishments about the best way in which to teach, which garnered praise and success in one-on-one piano instruction. DeGregorio established his "School of Piano" in Portland, Oregon, and his roster of students rose within the span of a year from a handful to forty-five weekly students, which included both children and adults.
His approach to teaching avoids using heavily marketed teaching books and courses in favor of an individual approach. Instead of the dull weekly repetition of study from the books that are only a continuation of school for children, DeGregorio creates a lesson plan for each student based on their unique aptitudes and interests. His students, for the most part play from memory. He has sparked an interest in several of his students to perform professionally.
HowExpert publishes quick 'how to' guides on all topics from A to Z.
Piano Tutor 101 (Ebook + Audio + Video Course)
You will get instant access to this Ebook & Audio & Video Course Instantly After Purchase.
In Short, You Get the
COMBO PACKAGE

:
Piano Tutor 101 (Ebook)
Piano Tutor 101 (Audio)
Piano Tutor 101 (Online Video Course)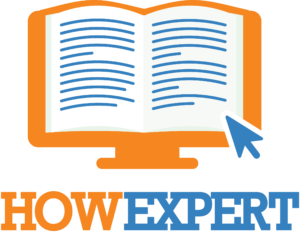 HowExpert publishes quick 'how to' guides on unique topics by everyday experts. Visit HowExpert.com to learn more. Visit HowExpert.com/writers to write for HowExpert.
100%
Money Back Guarantee
We're confident that you will get so much value from this course. If you are not satisfied with this course for whatever reason, then contact our support within 60 days and we will provide you a 100% refund no questions asked and we can part as friends.
So invest in yourself to get this course now.
Copyright www.HowExpert.com | support [at] howexpert [dot] com