Pilot 101: How to Become a Pilot and Achieve Success in Your Aviation Career From A to Z
Pilot 101 is for anyone who is interested in aviation and being a pilot, whether simply for personal recreation and travel, or as a career. The book is organized in approximately the same sequence a person would follow, from thinking about being a pilot, to the training and experience required for most aviation careers, including airlines and military aviation.
Learn how do determine if flying, either as a hobby or a career is right for you. If you decide you are interested in being a pilot, it will provide you with key steps to prepare for flight training and set your personal aviation goals. Topics covered include how to decide what kind of pilot you want to be, and then the initial steps for your path into aviation, including what you will have to learn, how your training will progress, and help you set goals. Training requirements for each phase of flight training are summarized, including FAA test requirements.
There is a section that spells out the privileges of and requirements for different pilot certificates, from being a Sport pilot to an airline or military pilot. Even different types of aircraft are covered including helicopters and gliders.
Training programs are described, from initial training at a local airport to attending a flight academy or university aviation program that will take you from "the ground up," from first flight to qualification as a professional pilot and set you on the way to your ultimate aviation goals.
About the Expert
Mr. Richmond has been involved in aviation in one way or another for more than 40 years. He received his initial flight training in the U. S. Air Force. The Air Force 53-week flight training program is generally recognized as a master's degree level course, and, in addition to basic and advanced flight training include a broad range of aerospace academics, including aerodynamics, meteorology, aircraft systems, navigation, FAA regulations, safety and survival, instrument flight procedures, etc.
After serving in the Air Force, Mr. Richmond served as a flight instructor and captain for a regional airline, taught aeronautics and air science for ten years, including five years at Embry-Riddle Aeronautical University in Daytona Beach, Florida.
Mr. Richmond also built and flew his own Experimental airplane. He continues to write about aviation, aircraft, and piloting. Several of his flying stories can be found on his blog, Renaissance Musings under the category, "There I Was."
HowExpert publishes quick 'how to' guides on all topics from A to Z by everyday experts. Visit HowExpert.com to learn more.
Pilot 101 (Ebook + Audio + Video Course)
You will get instant access to this Ebook & Audio & Online Video Course Instantly After Purchase.
In Short, You Get the
COMBO PACKAGE

:
Pilot 101 (Ebook)
Pilot 101 (Audio)
Pilot 101 (Online Video Course)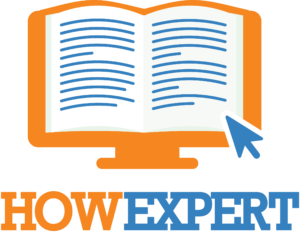 HowExpert publishes quick 'how to' guides on unique topics by everyday experts. Visit HowExpert.com to learn more. Visit HowExpert.com/writers to write for HowExpert.
100%
Money Back Guarantee
We're confident that you will get so much value from this course. If you are not satisfied with this course for whatever reason, then contact our support within 60 days and we will provide you a 100% refund no questions asked and we can part as friends.
So invest in yourself to get this course now.
Copyright www.HowExpert.com | support [at] howexpert [dot] com