Playwriting 101: A Quick Guide on Writing and Producing Your First Play Step by Step From A to Z
To write for the theatre you need to know about theatre. Ideas are easy to come by. Examine your background, interest, and beliefs. Examine the world around you. Exercises can help you come up with ideas. Choose the audience you want to reach and write to that audience. To learn to write dialogue listen to and record everyday conversations. Dialogue should sound like ordinary conversations but has more direction.
Know as much as you can about your central characters. Do a character analysis. Choose the character traits to emphasize. A character should come across as both typical and individual. Most plays have a plot, which involves conflict between the protagonist and the antagonist. The parts of a plot are: inciting incident, rising action, turning point, climax, and falling action. Other types of organization for a play are circular and thematic.
Before starting to write, you need to develop a central idea. Plays exist for a number of reasons—entertainment, to bring attention to something, and to teach. You need to decide what you want to accomplish. It's easier to gain an audience's interest if you start with a theme they agree with.
A play needs a sense of universality. A play should be unified, but it also needs contrast. Since theatre is a collaborative art, the director, actor, and designers may see the different facets differently than you do. It's not difficult to have a well-written produced. Possible markets are schools, organizations, and professional theatre. Finished plays have to follow a particular format.
About the Expert
Marsh Cassady has had thirty-eight plays published and/or produced—including Off-Broadway. A former theatre professor with a Ph.D. degree, he started a playwriting program at Montclair State in New Jersey that included beginning and advanced classes, workshops, and individual projects. He also taught creative writing, including playwriting, at UCSD. Marsh is the author of sixty published books in a variety of genres from theatre textbooks to novels to true crime, and hundreds of shorter pieces. For about thirty-five years he led all-genre writing workshops in San Diego and in Rosarito, BC, Mexico, where he has lived since 1997.
HowExpert publishes quick 'how to' guides on unique topics by everyday experts.
Playwriting 101 (Ebook + Audio + Video Course)
You will get instant access to this Ebook & Audio & Online Video Course Instantly After Purchase.
In Short, You Get the
COMBO PACKAGE

:
Playwriting 101 (Ebook)
Playwriting 101 (Audio)
Playwriting 101 (Online Video Course)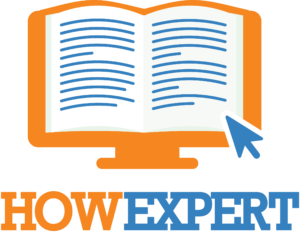 HowExpert publishes quick 'how to' guides on unique topics by everyday experts. Visit HowExpert.com to learn more. Visit HowExpert.com/writers to write for HowExpert.
100%
Money Back Guarantee
We're confident that you will get so much value from this course. If you are not satisfied with this course for whatever reason, then contact our support within 60 days and we will provide you a 100% refund no questions asked and we can part as friends.
So invest in yourself to get this course now.
Copyright www.HowExpert.com | support [at] howexpert [dot] com