Polymer Clay 2.0: How to Make Polymer Clay Items and Learn Everything You Need to Know About Polymer Clay Basics for Beginners From A to Z
Have you ever looked at polymer clay and wished that you knew how to use it? Have you ever desired to make your own beads and other items with clay, but didn't know how? Well, now, the wonderful and fun world of polymer clay is at your fingertips. This guide will teach you all you need to know to become a polymer clay prodigy and add this great craft to your repertoire.
In this page turning read, you will learn all about how to create crafts, jewelry, beads, and trinkets from polymer clay. You will learn everything you need to know about buying, preparing, molding, coloring, decorating, curing, and storing this wonderful and non-toxic material.
While regular clay is fussy, requires a kiln, and poses special challenges to many people, polymer clay is fun and easy for anyone. Any age group can enjoy using this clay to create numerous crafts. This is no limit to what you can do with it, either. Getting started with this craft is not hard or cost prohibitive, making it easily available for everyone who is interested.
So start doing crafts with your family, creating great sale items, or making gifts from the heart using polymer clay today!
About the Expert
Robyn McComb lives in Southern New Mexico. She is a full-time freelance writer and a jewelrymaker. She busies herself with crafts, polymer clay, and handmade beaded jewelry. Since the age of twelve when a good friend and mentor named Dawnella taught her the secrets of macramé and beading, she has been addicted to making jewelry as a fun hobby. This hobby also makes her some money when she attends downtown craft fairs in her home town. When she isn't busy writing and making jewelry, she spends time with her two rescue dogs and baby kitten.
HowExpert publishes quick 'how to' guides on all topics from A to Z by everyday experts. Visit HowExpert.com to learn more.
Polymer Clay 2.0 (Ebook + Audio + Video Course)
You will get instant access to this Ebook & Audio & Online Video Course Instantly After Purchase.
In Short, You Get the
COMBO PACKAGE

:
Polymer Clay 2.0 (Ebook)
Polymer Clay 2.0 (Audio)
Polymer Clay 2.0 (Online Video Course)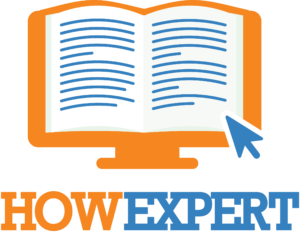 HowExpert publishes quick 'how to' guides on unique topics by everyday experts. Visit HowExpert.com to learn more. Visit HowExpert.com/writers to write for HowExpert.
100%
Money Back Guarantee
We're confident that you will get so much value from this course. If you are not satisfied with this course for whatever reason, then contact our support within 60 days and we will provide you a 100% refund no questions asked and we can part as friends.
So invest in yourself to get this course now.
Copyright www.HowExpert.com | support [at] howexpert [dot] com