HowExpert Guide to Modern Indian Art: How to Create Modern Indian Art Using Inspiration from Great Modern Indian Artists
HowExpert Guide to Modern Indian Art is a holistic and one of the first learning projects to draw Modern Indian Art. The author emphasizes modern Indian painting. The genre is discussed, assessed, and practiced with robust and authentic information. The book is divided into nine chapters, inclusive of the Introduction. The author has provided a basic concept of the theory of Indian modern art in the Introduction. Beginning from the late 19th century, when India was under the colonial regime, the book will draw your attention to the evolution of the Indian modern style.
The book addresses a myriad of styles of modern Indian artists, who are identified with modernism, to learn drawing and paint contemporary Indian art. Consequently, the tome discusses eight artists: six Indians, one European, and one American. At the same time, the author has also attempted to provide a biographical context of artists, in short, to inspire fellow readers and learners. How to Learn Modern Indian Art will step by step guide to understand the concepts of each artist's style. Besides, it will suggest handling the material and contexts. Significantly, the Introduction caters to creating a groundwork so that readers do not feel lost while reading about the discussed artists.
HowExpert Guide to Modern Indian Art will drive you through an artistic journey by its sensitive and creative vistas. While guiding you through patterns, compositions, and anecdotes, it will also allow the participant to think, analyze, and create an outstanding Indian modern artwork.
About the Expert
Urvi Chheda has trained in art from Sir JJ School of Art, Mumbai, in 2010. She has a Master of Visual Art (MVA) in Art History from MS University Baroda, India. With a general interest in learning the theory of art and aesthetics, Urvi strives to discover the junctions where different art forms co-exist. She is involved in several art research projects. Working as an independent art researcher and writer, she regularly contributes her articles and blogs to Art Journal, Mumbai, and Dailyartmazazine. Due to her zeal in training for adventure sports, she has completed basic and advance mountaineering courses and the Basic Skiing Course. Ardently learning new things, she is presently training in an ancient martial art form known as Kalaripayattu. There is still more; she also learned improv comedy and regularly participated in several jams in Mumbai. She works and practices at her residence in Mumbai.
HowExpert publishes quick 'how to' guides on all topics from A to Z by everyday experts.
HowExpert Guide to Modern Indian Art (Ebook + Audiobook + Online Video Course)
You will get instant access to this digital product instantly after purchase.
In Short, You Get the
COMBO PACKAGE

:
HowExpert Guide to Modern Indian Art (Ebook)
HowExpert Guide to Modern Indian Art (Audiobook)
HowExpert Guide to Modern Indian Art (Online Video Course)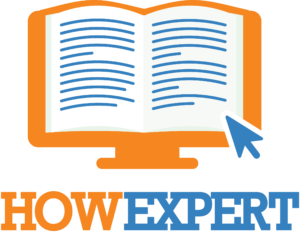 HowExpert publishes quick 'how to' guides on unique topics by everyday experts. Visit HowExpert.com to learn more. Visit HowExpert.com/writers to write for HowExpert.
100%
Money Back Guarantee
We're confident that you will get so much value from this course. If you are not satisfied with this course for whatever reason, then contact our support within 60 days and we will provide you a 100% refund no questions asked and we can part as friends.
So invest in yourself to get this course now.
Copyright www.HowExpert.com | support [at] howexpert [dot] com