Independent Pro Wrestling Guide: How To Become an Independent Professional Wrestler
If you want to learn how to become an independent professional wrestler, then check out "Independent Pro Wrestling Guide."
This guide is written by a former indie pro wrestler who will show you step by step to get started in the independent wrestling world.
• Learn how to get your start in as a professional wrestler on the independent circuit.
• Hear tales and get advice from someone who knows what it's like to wrestle as an independent wrestler
• Find out how to find the perfect wrestling school as well as how to pay for your wrestling education.
• Having trouble getting booked in your first match? This book lets you know what tools you need to get yourself between the ropes!
• From the moves you perform in the ring to the timing of said moves, everything you do in the ring has meaning. This book helps to tell you what that meaning is, and how to improve your in-ring game!
• Contains tips to help you when developing your wrestling persona, as well as useful suggestions for how to become a better talker on the microphone.
• Learn what it takes to survive the long and perilous roads when traveling from show to show, and how to deal with troublesome situations with fellow wrestlers.
About the Expert
Matthew Soulia is a writer, former professional wrestler, and all-around nerd that lives in upstate New York with his wife, Sonja. While he had a short career in the ring, he still feels that the knowledge he gained should be passed on to the next generation of wrestlers. His other published works include contributions to various websites, YouTube channels, and the book "Video Games You Will Never Play".
HowExpert publishes quick 'how to' guides on all topics from A to Z.
Independent Pro Wrestling Guide (Ebook + Audio + Video Course)
You will get instant access to this PDF Ebook & Audio & Video Course Instantly After Purchase.
In Short, You Get the
COMBO PACKAGE

:
Independent Pro Wrestling Guide (Ebook)
Independent Pro Wrestling Guide (Audio)
Independent Pro Wrestling Guide (Online Video Course)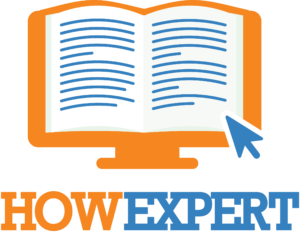 HowExpert publishes quick 'how to' guides on unique topics by everyday experts. Visit HowExpert.com to learn more. Visit HowExpert.com/writers to write for HowExpert.
100%
Money Back Guarantee
We're confident that you will get so much value from this course. If you are not satisfied with this course for whatever reason, then contact our support within 60 days and we will provide you a 100% refund no questions asked and we can part as friends.
So invest in yourself to get this course now.
Copyright www.HowExpert.com | support [at] howexpert [dot] com