How to Quit Smoking Marijuana: Your Step By Step Guide To Quitting Smoking Weed
If you want to learn how to quit smoking marijuana/weed/cannabis/ghanja/pot, then GET this book!
It's created by a REAL PERSON who has REAL LIFE experiencing quitting weed and can share with you HOW YOU CAN QUIT SMOKING MARIJUANA ONCE AND FOR ALL!
Book Description
The book is a workbook on how to quit smoking marijuana. It provides a well detailed structure containing the steps towards recovery. Starting from the introductory part, we are made familiar with the general knowledge on marijuana and its abuse. How it causes dependence on the user and in no time they feel an addiction that could be problematic if they are not careful.
We have tried as much as possible to relate with all the kinds of situations that could arise. In the book, we want to relate with the readers so that they are aware there have been people down that road. That recovery is real. That they can also get out of their addiction if they are really determined to.
This book is user friendly and takes you through the steps towards recovery. We have explained in detail the importance of acceptance first. You will find what you need to have alongside the virtues you need to go by. The journey to recovery won't be an easy. We have tried to simplify it as much as we can so that you find it in the easiest of terms and means.
Thorough background checks on the involved are performed to find ways of helping them in the subsequent chapters. It is a well laid-out procedure that if followed properly will yield the best of results. The lists of options provided are easy to follow and work on.
We take you through the steps of personal transformation. The variety of options in this book is to help you try other methods if one doesn't work for you somehow. Inside you will find good insight on it. We hope you have a good read and quick recovery.
About the Expert:
Michaela Wallace is a Maryland based writer who has watched her friends and family members get messed up by drugs, specifically marijuana. She has grown up living with them and therefore knows much about how it feels being an addict and not being able to quit. The experience she has written is personal and will take you through real life examples.
The book will be of great help to users who are out to reform their lives and serious about it. Michaela has also watched her brothers get over their addictions in triumph and this is why she has written this to tell the affected out there that it is possible to quit your addiction. It doesn't matter how deep you are into it, because it is possible to recover from it.
How to Quit Smoking Marijuana (Ebook + Audio + Video Course)
You will get instant access to this Ebook & Audio & Video Course Instantly After Purchase.
In Short, You Get the
COMBO PACKAGE

:
How to Quit Smoking Marijuana (Ebook)
How to Quit Smoking Marijuana (Audio)
How to Quit Smoking Marijuana (Online Video Course)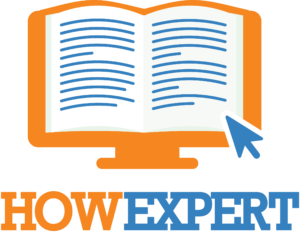 HowExpert publishes quick 'how to' guides on unique topics by everyday experts. Visit HowExpert.com to learn more. Visit HowExpert.com/writers to write for HowExpert.
100%
Money Back Guarantee
We're confident that you will get so much value from this course. If you are not satisfied with this course for whatever reason, then contact our support within 60 days and we will provide you a 100% refund no questions asked and we can part as friends.
So invest in yourself to get this course now.
Copyright www.HowExpert.com | support [at] howexpert [dot] com