How To Raise Rabbits: Your Step By Step Guide To Raising Rabbits
If you are planning to raise rabbits and you want to learn how to do it easily and quickly then check this "How To Raise Rabbits" guide.
In this step-by-step guide, you will be able to get the following benefits:
- Familiarized rabbit's scientific classification, characteristics,physical structure and even their life style.
- Discover suitable places for rabbits and how to properly feed these bunnies.
- Learn how to identify the rabbit's gender.
- Get important techniques in buying rabbits at pet stores.
- Learn how to take care of the bunnies.
- Be aware of rabbits diseases and how to prevent them.
- Learn how to maintain rabbits surrounding and environment to keep them comfortable.
- Be guided in breeding rabbits.
- Discover and learn how to create different hutches for rabbits.
- Learn what foods are appropriate for your bunnies.
- And much more.
Click "Buy Now" to get it now!
How To Raise Rabbits (Ebook + Audio + Video Course)
You will get instant access to this Ebook & Audio & Video Course Instantly After Purchase.
In Short, You Get the
COMBO PACKAGE

:
How To Raise Rabbits (Ebook)
How To Raise Rabbits (Audio)
How To Raise Rabbits (Online Video Course)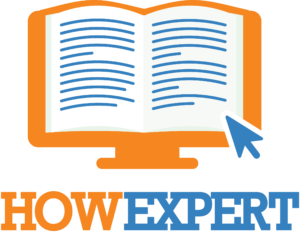 HowExpert publishes quick 'how to' guides on unique topics by everyday experts. Visit HowExpert.com to learn more. Visit HowExpert.com/writers to write for HowExpert.
100%
Money Back Guarantee
We're confident that you will get so much value from this course. If you are not satisfied with this course for whatever reason, then contact our support within 60 days and we will provide you a 100% refund no questions asked and we can part as friends.
So invest in yourself to get this course now.
Copyright www.HowExpert.com | support [at] howexpert [dot] com