Mini Rock Band Guide: How to Start, Run, and Grow Your Rock Band
If you love music and have played an instrument for any length of time, chances are that you've thought about playing in a band. Life in a band can be a great adventure, but it's not always obvious how to get from playing by yourself to rocking out with a group. Luckily, we're here to help.
Being in a band isn't all show time and success—there's a lot of hard work involved before you're ever ready to step on a stage, but we'll give you step-by-step advice on everything from forming a band and practicing to songwriting and gear maintenance. Every band's journey is unique, but there are fundamental things you can do to help move toward your dream. Each chapter draws on the author's experience from seven years of band life with six completely different groups, so you get the knowledge of professional musicians without the same bumps and bruises they got along the way.
About the Expert
Matt Brunson is a vocalist, songwriter, and multi-instrumentalist specializing in guitar and bass. He has been playing music professionally for seven years and has been part of six different bands, ranging in style from indie folk to pop punk and alternative rock. He is a firm believer that good music comes from originality and staying true to yourself, not from having the most expensive gear or being signed to a major label.
When he isn't songwriting or practicing for a gig, you can find him poring over the latest gear reviews, daydreaming of that perfect new guitar, gaming, or playing with his cats.
HowExpert publishes quick 'how to' guides on all topics from A to Z.
Mini Rock Band Guide (Ebook + Audio + Video Course)
You will get instant access to this PDF Ebook & Audio & Online Video Course Instantly After Purchase.
In Short, You Get the
COMBO PACKAGE

:
Mini Rock Band Guide (Ebook)
Mini Rock Band Guide (Audio)
Mini Rock Band Guide (Online Video Course)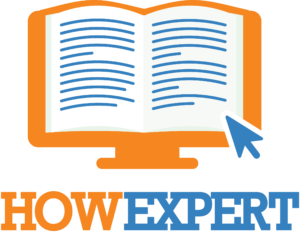 HowExpert publishes quick 'how to' guides on unique topics by everyday experts. Visit HowExpert.com to learn more. Visit HowExpert.com/writers to write for HowExpert.
100%
Money Back Guarantee
We're confident that you will get so much value from this course. If you are not satisfied with this course for whatever reason, then contact our support within 60 days and we will provide you a 100% refund no questions asked and we can part as friends.
So invest in yourself to get this course now.
Copyright www.HowExpert.com | support [at] howexpert [dot] com