Rock Climbing 101: How to Rock Climb and Become the Best Rock Climber You Can Be From A to Z
In recent years, there has been a huge influx of interest in climbing. Climbing gyms are popping up all over the place and new climbers are taking to the outdoors, but there aren't enough old timers to pass on all of the necessary knowledge that comes with taking on such a sport. There is more to climbing than just going up a rock. Once you join the sport, you become part of a community, a family, and there are certain unwritten rules that should be adhered to. You wouldn't want to give your new community bad name, just because you didn't want to take the time to learn the ropes, pun intended.
Climbing isn't about muscling your way up the wall. There are techniques you can learn that will make you more efficient and a better climber. In this book, you will learn the fundamentals of climbing and on what makes you a better climber. If you were to take one message out of this book, it is that there is a difference between being a better climber and a stronger climber. You want to be a better climber. Strength comes after. Employ the basics in this book and build a solid foundation of skill. Start slow to avoid any injuries. Be patient. And most importantly have fun!
About the Expert
Brigitte has been competitive athlete since a very young age and in those years she learned how imperative it is to allow the body to adapt to each sport. In college, she competed in Water Polo, Swimming and was on the NCAA Div 2 Women's Crew Team at University of California San Diego. Having a strong foundation is key in any sport, and climbing is no different.
Brigitte has been climbing for about 10 years and throughout her climbing career, she was fortunate enough to have amazing mentors and experienced climbers pass their invaluable knowledge down to her and she wants to do her part in passing it all to you.
HowExpert publishes quick 'how to' guides on all topics from A to Z by everyday experts.
Rock Climbing 101 (Ebook + Audio + Video Course)
You will get instant access to this Ebook & Audio & Online Video Course Instantly After purchase.
In Short, You Get the
COMBO PACKAGE

:
Rock Climbing 101 (Ebook)
Rock Climbing 101 (Audio)
Rock Climbing 101 (Online Video Course)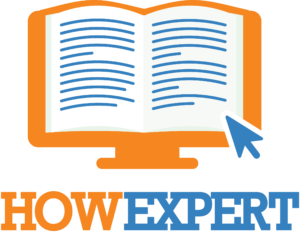 HowExpert publishes quick 'how to' guides on unique topics by everyday experts. Visit HowExpert.com to learn more. Visit HowExpert.com/writers to write for HowExpert.
100%
Money Back Guarantee
We're confident that you will get so much value from this course. If you are not satisfied with this course for whatever reason, then contact our support within 60 days and we will provide you a 100% refund no questions asked and we can part as friends.
So invest in yourself to get this course now.
Copyright www.HowExpert.com | support [at] howexpert [dot] com