Running for Women 101: A Woman's Quick Guide on How to Run Your Fastest 5K, 10K, Half Marathon, Marathon, and Achieve New Personal Records!
"Running for Women" is a complete handbook for women who run. It provides an overview of the unique aspects of women's running and contains research-backed training advice for races of all distances. This how-to guide will teach women how to reach all of their running goals, and it touches on the following topics:
• The History of Women's Involvement in Running
• Challenges and Benefits of Running for Women
• Training for a 5K by Building Speed and Endurance
• Increasing Distance to Run a 10K
• Mastering the Half Marathon
• Committing to Training for a Full Marathon
• Optimizing Performance with Nutrition, Sleep, and Weight Training
• Running Amidst Life's Challenges
Intermediate-level female runners who have been consistently running at least three days per week will find this book to be useful in their training. It includes specific training advice for 5k, 10k, half marathon, and marathon races and provides concrete examples of workouts that are beneficial for women who are training for races of each distance. The book also contains support from groundbreaking scientific studies that have proven the effectiveness of various training methods, so you can be sure the recommendations in this book are based on sound evidence.
About the Expert:
Jennifer Jacobsen is a wife and mother living in a small town in Northcentral Ohio, and she also happens to be a runner. She works fulltime for a public school but maintains a strong interest in running and physical fitness. She competes in local races throughout Ohio, and while she will run just about any distance, she specializes in the half marathon. Jennifer has won dozens of awards for being the top female finisher in local races, and she manages to keep up with her training while also balancing the demands of being a wife, mother, and professional. She has a passion for health and enjoys sharing her knowledge to help other women live up to their potential.
HowExpert publishes quick 'how to' guides on all topics from A to Z.
Running for Women 101 (Ebook + Audio + Video Course)
You will get instant access to this Ebook & Audio & Video Course Instantly After Purchase.
In Short, You Get the
COMBO PACKAGE

:
Running for Women 101 (Ebook)
Running for Women 101 (Audio)
Running for Women 101 (Online Video Course)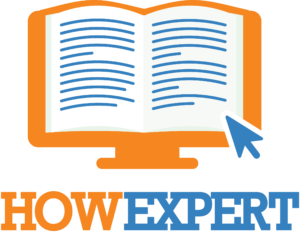 HowExpert publishes quick 'how to' guides on unique topics by everyday experts. Visit HowExpert.com to learn more. Visit HowExpert.com/writers to write for HowExpert.
100%
Money Back Guarantee
We're confident that you will get so much value from this course. If you are not satisfied with this course for whatever reason, then contact our support within 60 days and we will provide you a 100% refund no questions asked and we can part as friends.
So invest in yourself to get this course now.
Copyright www.HowExpert.com | support [at] howexpert [dot] com