How To Write a Screenplay: Your Step By Step Guide To Writing Screenplays
Do you have a Big Movie Idea that you're just dying to write, but aren't quite sure how to do it? Don't know how to compile and organize your ideas in a cohesive manner? Are you unsure of the "rules" of screenwriting, but are willing to learn?
HOW TO WRITE A SCREENPLAY, by Travis Seppala, may just be the book for you. In it, Travis outlines very clearly the dos and don'ts of writing a screenplay. He will help you through the whole process from coming up with a high concept idea that is marketable, and walks through the steps to plan your story and characters out, write the script, edit and rewrite, and finally how to get your finished screenplay out into the world.
Travis's detailed and easy to understand text is accompanied by pictures and screenshots to help you see exactly what he's talking about and lets you learn by example.
No corner is unturned as this book walks you through everything you need to know on your screenwriting journey using tools like character webbing, screenwriting software, and online services to find producers looking for your scripts.
So if you've always wanted to write a script to be turned into a major motion picture on the big screen, now you can find out how with HOW TO WRITE A SCREENPLAY, by Travis Seppala.
How To Write a Screenplay (Ebook + Audio + Video Course)
You will get instant access to this PDF Ebook & Audio & Video Course Instantly After Purchase.
In Short, You Get the
COMBO PACKAGE

:
How To Write a Screenplay (Ebook)
How To Write a Screenplay (Audio)
How To Write a Screenplay (Online Video Course)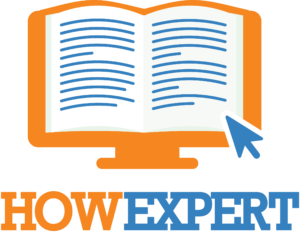 HowExpert publishes quick 'how to' guides on unique topics by everyday experts. Visit HowExpert.com to learn more. Visit HowExpert.com/writers to write for HowExpert.
100%
Money Back Guarantee
We're confident that you will get so much value from this course. If you are not satisfied with this course for whatever reason, then contact our support within 60 days and we will provide you a 100% refund no questions asked and we can part as friends.
So invest in yourself to get this course now.
Copyright www.HowExpert.com | support [at] howexpert [dot] com