If you want to learn how to self publish, then get "How To Self Publish" guide written by a real life author and self publisher Jennifer-Crystal Johnson.
How to Self Publish by Jennifer-Crystal Johnson is an in-depth look at some of the most important skills for aspiring self-published authors and individuals considering founding an independent publishing company. With over ten years of writing and editing experience, Johnson points out some of the most common mistakes self-published authors make, how to avoid them, and some free tools to get your work looking professional and polished.
With sections on the writing, editing, and revision processes as well as eBook formatting tips, book cover design basics, and marketing ideas, Johnson engages the reader in conversational suggestions for bettering the self-publishing experience and industry as a whole by providing new authors with useful tools and practical information to present their work professionally in print and eBook formats.
Click "Buy Now" to get it now!
How To Self Publish (Ebook + Audio + Video Course)
You will get instant access to this PDF Ebook & Audio & Video Course Instantly After Purchase.
In Short, You Get the
COMBO PACKAGE

:
How To Self Publish (Ebook)
How To Self Publish (Audio)
How To Self Publish (Online Video Course)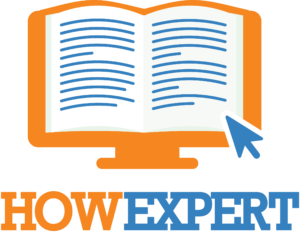 HowExpert publishes quick 'how to' guides on unique topics by everyday experts. Visit HowExpert.com to learn more. Visit HowExpert.com/writers to write for HowExpert.
100%
Money Back Guarantee
We're confident that you will get so much value from this course. If you are not satisfied with this course for whatever reason, then contact our support within 60 days and we will provide you a 100% refund no questions asked and we can part as friends.
So invest in yourself to get this course now.
Copyright www.HowExpert.com | support [at] howexpert [dot] com