Social Justice Advocacy 101: How to Become a Social Justice Advocate From A to Z
People have been advocating and standing up for social justice issues throughout history. From one social movement to the next, from one influential person to another, we as an American society are constantly attempting to progress towards a better tomorrow.
If you've ever found yourself passionate or upset about any or all of the issues and causes going on in the United States, you're not alone. People often feel the same way, but don't know where to begin to even try to make a change. Some may even think there's no use because they don't know where to start.
That's where this handy book comes in! In this guide, we'll go over everything you need to know to get started on the exciting path of social justice advocacy, including:
• A brief overview of how the United States government works
• How to build relationships with government officials
• Different kinds of social justice events
• Basic aspects of advocacy everyone should know
• Glossary of important terminology
• Resources for further learning
• …and more!
So, choose a pencil or pen and grab a notebook, or I suppose a tablet or computer nowadays. Then find a seat, get comfortable, and welcome to Social Justice Advocacy 101!
About the Expert
Selys Rivera is a writer with a passion for social justice. She has a Bachelor of Arts in English Writing and a Master of Social Work. She has worked and volunteered at organizations focused on a variety of causes, including helping farmworkers, the Hispanic and Latinx community, and at-risk high school students. She has also been published in magazines and blogs covering different social justice topics, including urban poverty, food and land justice, immigration, and sexual violence on college campuses and in the church.
She is grateful for the opportunity HowExpert has given her to share her knowledge of the advocacy world that she has accumulated over the years. She also wants to dedicate a special shout out to her friends and family for their support in the creation of this book, whether it was from something as small as cheerleading to as large as editing. You know who you are. Thank you!
HowExpert publishes quick 'how to' guides on all topics from A to Z by everyday experts. Visit HowExpert.com to learn more.
Social Justice Advocacy 101 (Ebook + Audio + Video Course)
You will get instant access to this Ebook & Audio & Online Video Course Instantly After Purchase.
In Short, You Get the
COMBO PACKAGE

:
Social Justice Advocacy 101 (Ebook)
Social Justice Advocacy 101 (Audio)
Social Justice Advocacy 101 (Online Video Course)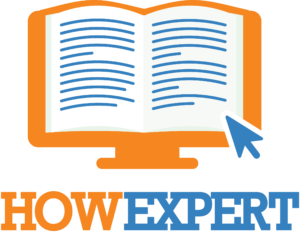 HowExpert publishes quick 'how to' guides on unique topics by everyday experts. Visit HowExpert.com to learn more. Visit HowExpert.com/writers to write for HowExpert.
100%
Money Back Guarantee
We're confident that you will get so much value from this course. If you are not satisfied with this course for whatever reason, then contact our support within 60 days and we will provide you a 100% refund no questions asked and we can part as friends.
So invest in yourself to get this course now.
Copyright www.HowExpert.com | support [at] howexpert [dot] com