HowExpert Guide to Study Skills (Ebook + Audiobook + Video Course)
You will get instant access to this digital product instantly after purchase.
If you want to learn how to study effectively, improve your grades, and become a better student, then check out HowExpert Guide to Study Skills.
Students are under more pressure than ever to perform well in the classroom, write flawless papers, and excel during testing. Sadly, many students struggle in school because they do not know how to succeed in the academic environment.
This book seeks to give students the tools they need to succeed. Written by an experienced tutor, this book examines 101 lessons every student needs to be successful. Academic success is not just about taking the right classes; it's also about using the right skills and structures to organize and streamline your learning process.
This book examines every aspect of student life, taking you from the beginning of the class through your final special projects. Students are encouraged to get a planner and are taught how to use it to increase their productivity and success significantly. They are also taught how to take an active part in their education with lessons on the T-zone in classrooms and on nine study skills proven effective through experience. Readers are then taught how to write and speak effectively by managing their information and organizational structures, and they learn key test-taking strategies and tips for managing test anxiety. This book delves into the specifics that every student needs to succeed in their academic ventures, giving them the tools and the support they need to be truly successful.
Check out HowExpert Guide to Study Skills now!
About the Expert
Sarah Fantinel has been a tutor of all ages for five years. She enjoys helping students discover their academic potential and has helped many students improve their grades and pass various standardized tests, including the ACT and the teacher test. Sarah first started tutoring in college because she wanted to help her peers be successful, and tutoring has allowed her to celebrate the little victories of life with her students.
Holding degrees in both English and Humanities, Sarah currently lives in Arkansas with her dog and sixteen-year-old cat. When she is not writing or tutoring students, Sarah likes to take walks and explore new burger restaurants.
HowExpert publishes quick 'how to' guides on all topics from A to Z by everyday experts.
In Short, You Get the
COMBO PACKAGE

:
HowExpert Guide to Study Skills (Ebook)
HowExpert Guide to Study Skills (Audiobook)
HowExpert Guide to Study Skills (Online Video Course)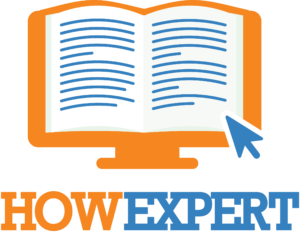 HowExpert publishes quick 'how to' guides on unique topics by everyday experts. Visit HowExpert.com to learn more. Visit HowExpert.com/writers to write for HowExpert.
100%
Money Back Guarantee
We're confident that you will get so much value from this course. If you are not satisfied with this course for whatever reason, then contact our support within 60 days and we will provide you a 100% refund no questions asked and we can part as friends.
So invest in yourself to get this course now.
Copyright www.HowExpert.com | support [at] howexpert [dot] com