Survival Guide 2.0: 101 Survival Secrets to Be Self Sufficient, Learn Primitive Living Skills, and Survive Anywhere Independently From A to Z
Learn 101 Survival Tips that everyone should know. You never know when disaster will strike, and it almost always comes as a surprise when it does. This book presents valuable information in an easy to use, condensed format that gives the basics of some of the most important lessons of survival. This book will not only teach you what you need to know about building a proper shelter, but also will teach you the basics of natural medicine. This book will help you avoid making some of the deadly mistakes that people tend to make when they are unprepared for disaster.
All of the information in this book is divided into simple tips, and are presented in an easy to understand way. By learning the basics taught in this book, you increase the chances of surviving a disaster exponentially. However, you also have to learn about, research and practice the skills this book talks about to obtain proficiency. With this book, that becomes easier.
About the Expert
Matthew Allen is a 33 year primitive survival enthusiast. He enjoys practicing stone age and other primitive living skills and incorporating them into his daily life in order to keep his living expenses down. He knows that it takes more than simply reading a book or watching a YouTube video to achieve mastery of any skill set.
Matthew Allen lives with his wife, Dori in a small house with a large dog named Trevor. They spend their days going on walks, writing and just enjoying being together. Their daughter, Sofiya, loves nature as well. She likes to watch spiders carrying their egg sacs around as they go about their day.
HowExpert publishes quick 'how to' guides on all topics from A to Z by everyday experts. Visit HowExpert.com to learn more.
Survival Guide 2.0 (Ebook + Audio + Video Course)
You will get instant access to this Ebook & Audio & Online Video Course Instantly After Purchase.
In Short, You Get the
COMBO PACKAGE

:
Survival Guide 2.0 (Ebook)
Survival Guide 2.0 (Audio)
Survival Guide 2.0 (Online Video Course)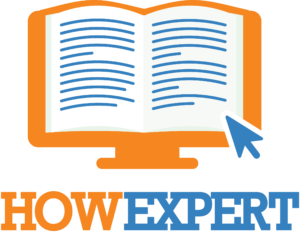 HowExpert publishes quick 'how to' guides on unique topics by everyday experts. Visit HowExpert.com to learn more. Visit HowExpert.com/writers to write for HowExpert.
100%
Money Back Guarantee
We're confident that you will get so much value from this course. If you are not satisfied with this course for whatever reason, then contact our support within 60 days and we will provide you a 100% refund no questions asked and we can part as friends.
So invest in yourself to get this course now.
Copyright www.HowExpert.com | support [at] howexpert [dot] com