HowExpert Guide to Tabletop Roleplaying Games: 101 Tips to Start, Play, and Succeed in Tabletop Roleplaying Games
Take a deep dive into the art of making and playing unforgettable characters in your favorite tabletop roleplaying game! For decades, TTRPGs have been bringing friends together to tell stories of adventure and intrigue. Now the genre has become more popular than ever with appearances in movies, TV shows, podcasts, and more!
But what if you want to add even more immersion to your game? The answer is in roleplaying! With dynamic and popular series such as Critical Role available to watch online, it can be (understandably!) intimidating to start adding more roleplaying to your game. But there is no need to fear!
This comprehensive roleplaying guide will teach you how to:
• Plan and kick off your tabletop RPG experience
• Create your own unique character that is fully immersed in your game's world
• Find and use inspiration for your TTRPG characters
• Use description to grow your imagination and make more compelling stories
• Adapt your character to your game's world
• Develop skills that are useful in and outside of the game
• Find your next favorite TTRPG series
• Connect with other gamers!
With a proven process for creating engaging characters honed over many awkward and nerdy years, this guide is your one must-have resource to make and play unforgettable TTRPG characters!
About the Expert
Jeffrey Wright is a proud nerd, avid tabletop gamer, and writer. With nearly two decades of experience playing and running a wide variety of tabletop roleplaying games, Jeffrey Wright has made it his mission to get as many people playing TTRPGs as possible. He credits the freeform immersion offered by tabletop gaming for his outgoing personality, love of writing, and obsessive collecting habits. He regularly prepares and runs games for new players at his local game store to introduce them to the magic of roleplaying games. Most days, he can be found resting atop his gigantic dice hoard challenging strangers to riddle contests. On other days, he practices being less sarcastic.
HowExpert publishes quick 'how to' guides on all topics from A to Z by everyday experts.
HowExpert Guide to Tabletop Roleplaying Games (Ebook + Audio + Video Course)
You will get instant access to this Ebook & Audio & Online Video Course Instantly After Purchase.
In Short, You Get the
COMBO PACKAGE

:
HowExpert Guide to Tabletop Roleplaying Games (Ebook)
HowExpert Guide to Tabletop Roleplaying Games (Audio)
HowExpert Guide to Tabletop Roleplaying Games (Online Video Course)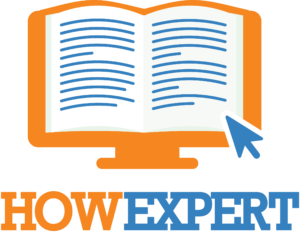 HowExpert publishes quick 'how to' guides on unique topics by everyday experts. Visit HowExpert.com to learn more. Visit HowExpert.com/writers to write for HowExpert.
100%
Money Back Guarantee
We're confident that you will get so much value from this course. If you are not satisfied with this course for whatever reason, then contact our support within 60 days and we will provide you a 100% refund no questions asked and we can part as friends.
So invest in yourself to get this course now.
Copyright www.HowExpert.com | support [at] howexpert [dot] com