How To Teach Drama To Kids
If you want to learn how to teach drama to kids, then get "How to Teach Drama To Kids" written by a person with real life experience teaching drama to children.
This guide, "How to Teach Drama to Kids" will take someone unsure of the main principles of teaching theatre arts to various ages, through the basic categories and components principally considered to be the heart of the study of Drama. Whether you are a music or English teacher hired to teach a semester of Drama, or an actor commissioned to do a series of children's workshops, this guide will take you through a stage-by-stage process including exercises for the under 10 age group, the pre-teens, and the high-school ages. The author adds her own tips for making particularly challenging games or exercises "work," and presents her own hints for keeping your resources and equipment to an inexpensive and manageable budget.
With chapters from the basics of "Movement," "Voice," "Improvisation," "Role-Playing" and "Scene Work" to the more intricate additions of "Story-Telling," "Puppetry" "Stage-Fighting" and "Chorus-Line Dancing Steps," this guide is broken down so that you may choose to eliminate certain chapters from your planning or to add the author's hints for extending an exercise to make it last longer and to be more enriching to the students.
Click "Buy Now" to get it now!
How To Teach Drama To Kids (Ebook + Audio + Online Video Course)
You will get instant access to this PDF Ebook & Audio & Online Video Course Instantly After Purchase.
In Short, You Get the
COMBO PACKAGE

:
How To Teach Drama To Kids (Ebook)
How To Teach Drama To Kids (Audio)
How To Teach Drama To Kids (Online Video Course)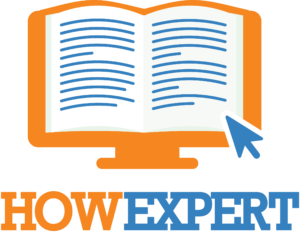 HowExpert publishes quick 'how to' guides on unique topics by everyday experts. Visit HowExpert.com to learn more. Visit HowExpert.com/writers to write for HowExpert.
100%
Money Back Guarantee
We're confident that you will get so much value from this course. If you are not satisfied with this course for whatever reason, then contact our support within 60 days and we will provide you a 100% refund no questions asked and we can part as friends.
So invest in yourself to get this course now.
Copyright www.HowExpert.com | support [at] howexpert [dot] com